Baking bread with your own sourdough makes you proud. And don't worry - making a sourdough starter is not as complicated as it seems. Here is how to do it!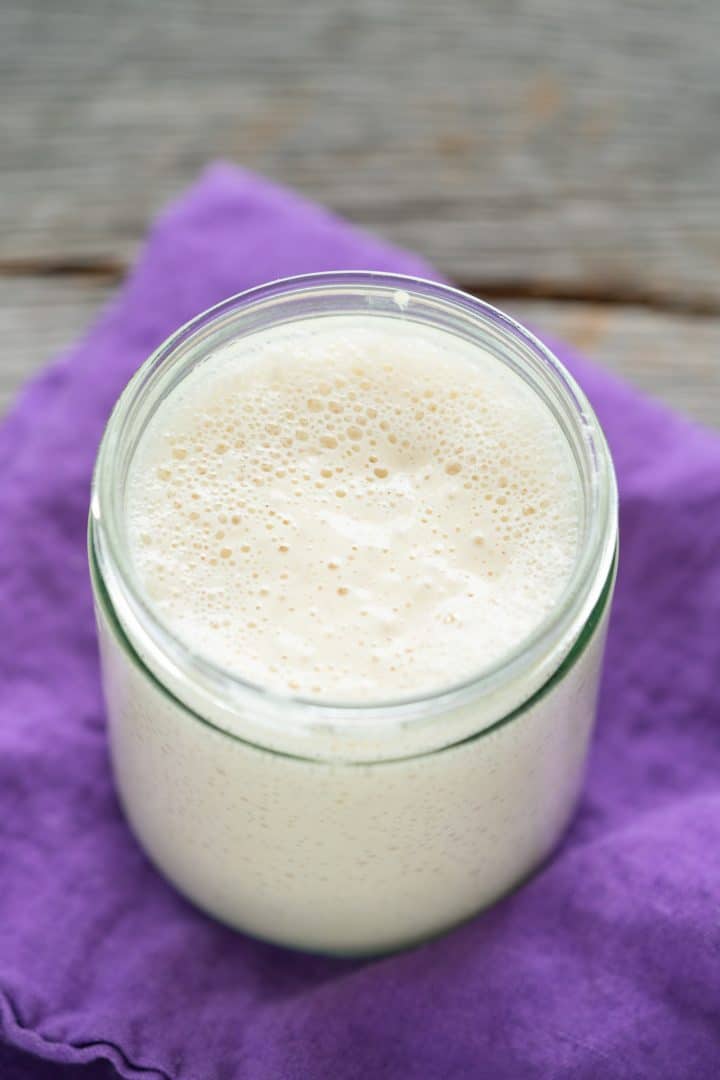 For many hobby bakers, preparing sourdough is at the top of the list of things they don't dare to do.
I felt the same way for a very long time. But then - after failures and a break of many years - I started a new attempt. Because wheat, spelt or rye bread with sourdough is simply delicious. And with my sourdough instructions for beginners, you can do it too!
Jump to: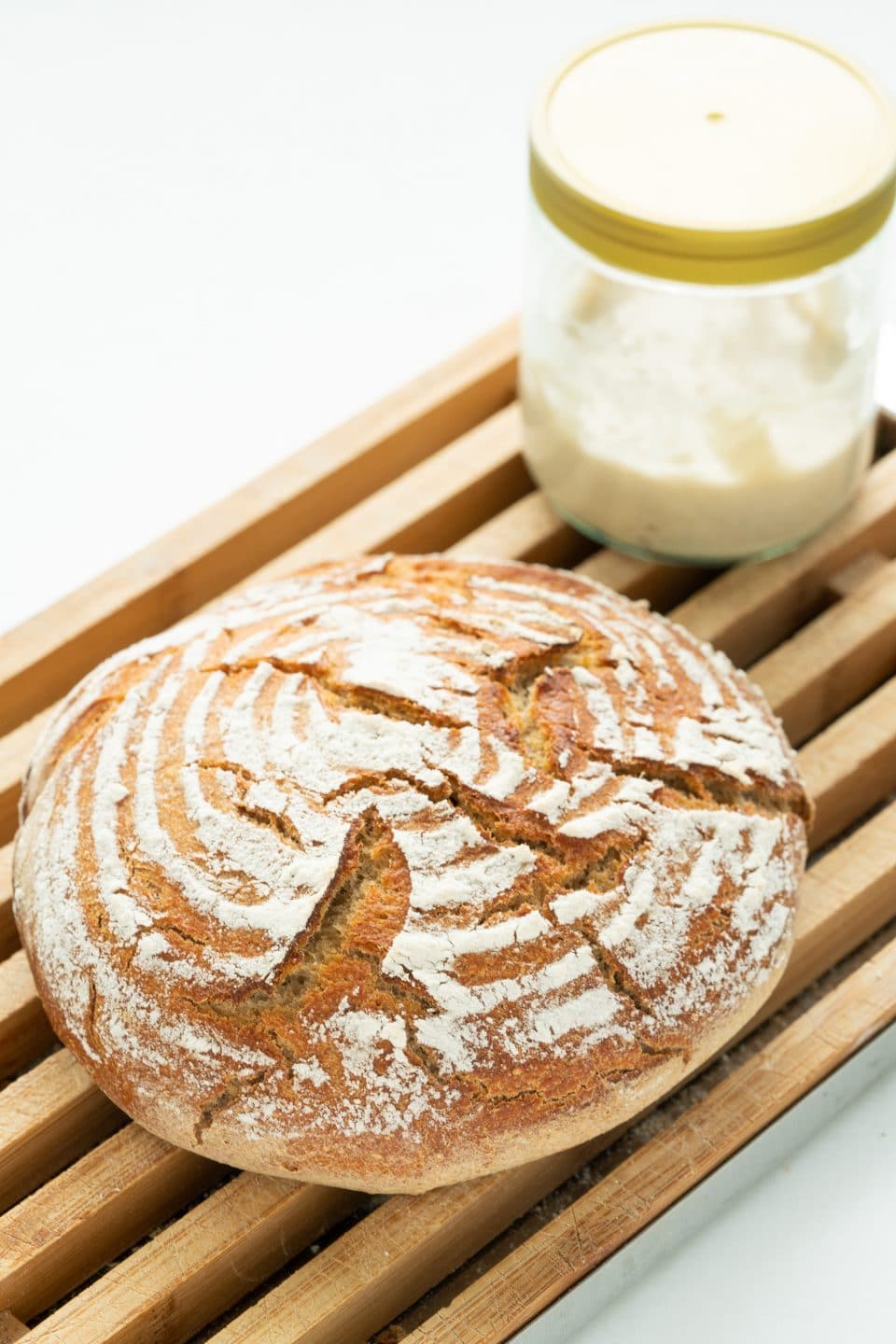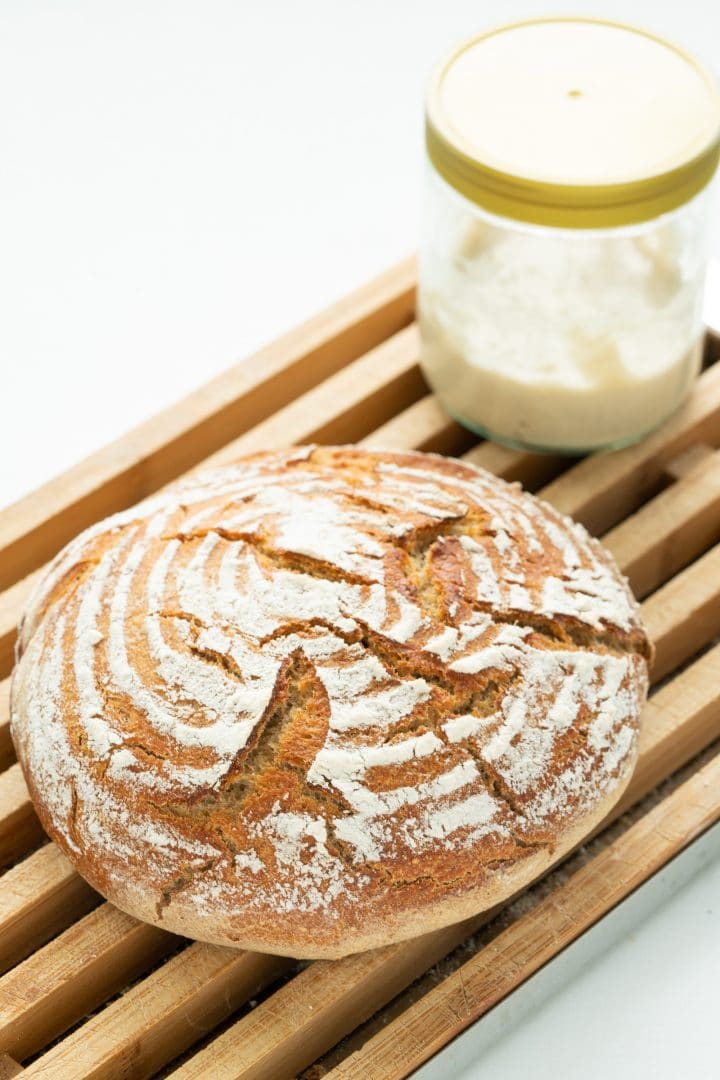 Making sourdough sounds simple at first, at least as far as ingredients and preparation are concerned. And yet, it's not entirely uncomplicated. I have read hundreds of recipes, baking books and blog articles. And was even more confused afterwards than before.
Everybody describes a different method of making a sourdough starter. I had only question marks in my head. I want to spare you this confusion. In the following, you will find detailed instructions on how to prepare a sourdough starter yourself.
Including many tips and tricks. The most important one: Don't give up, even if your first try might fail. Start over from the beginning.
A good sourdough mix will at best accompany you for years. So it is worth the effort.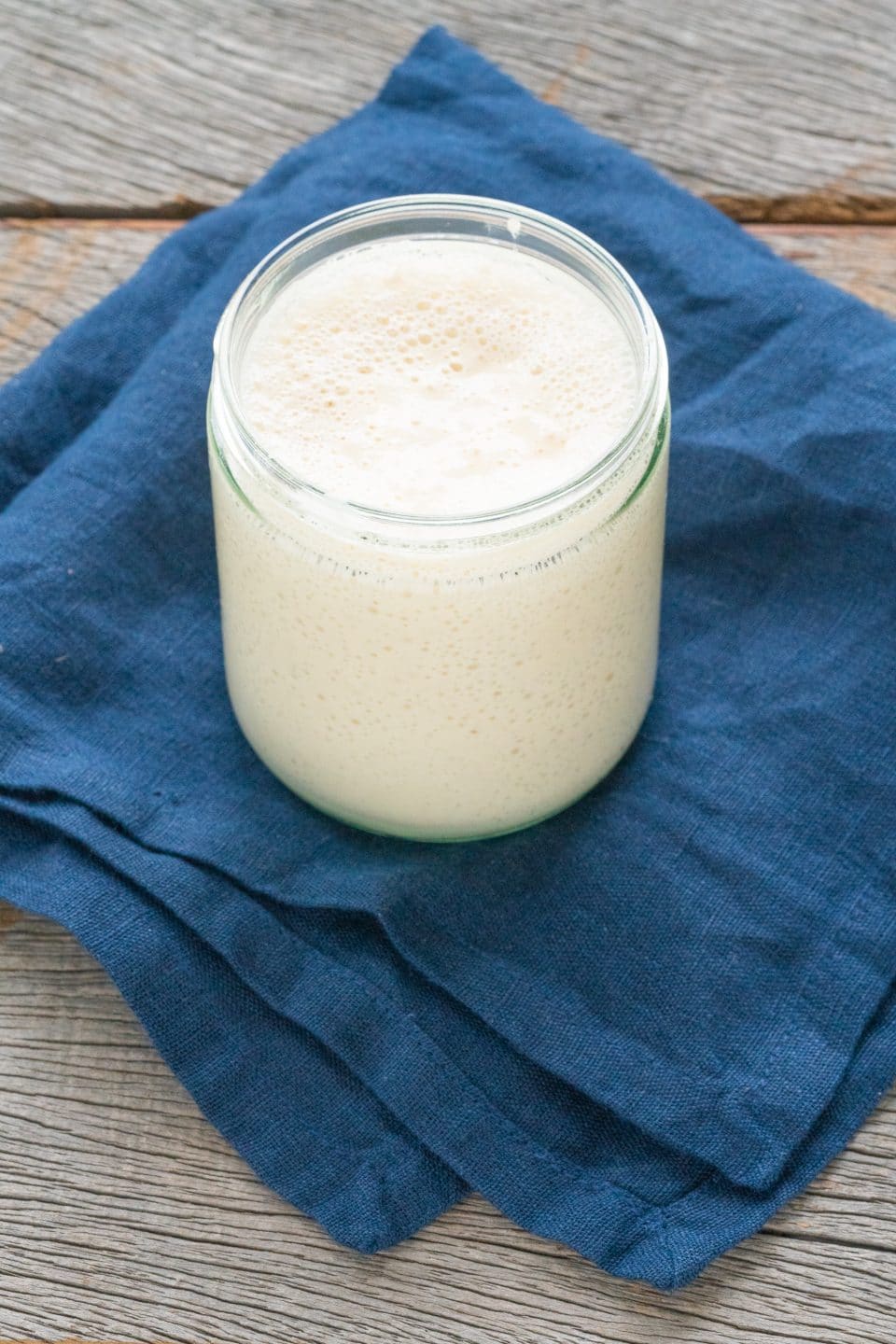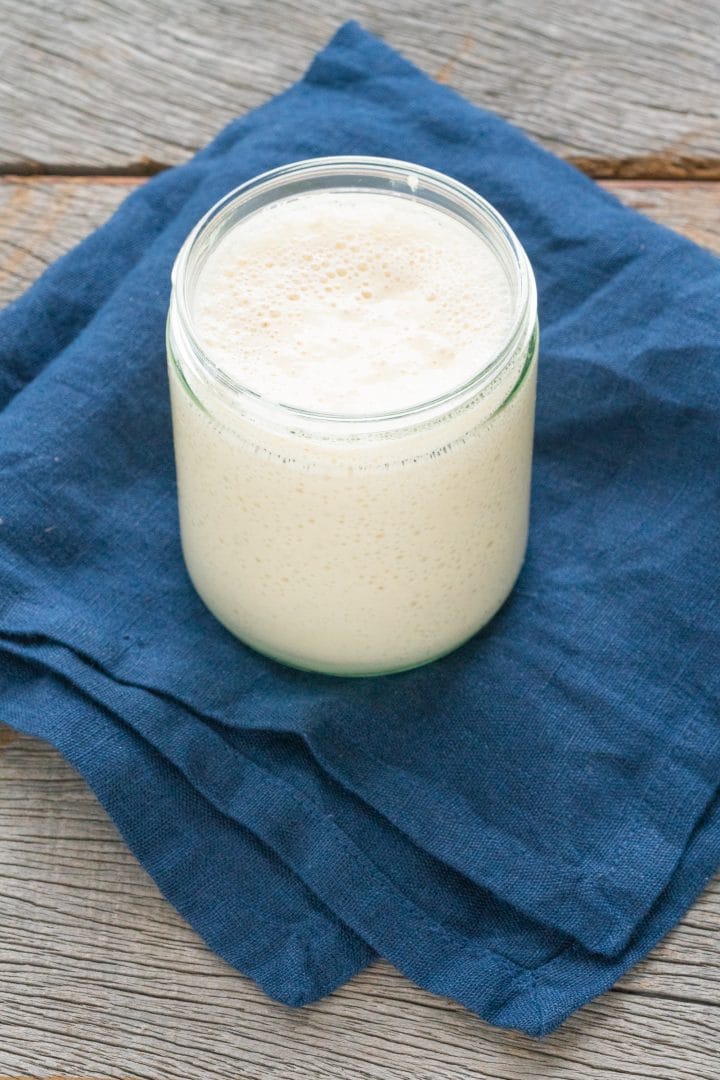 Ingredients
The most common flour for making sourdough is rye sourdough with wholemeal rye flour. However, in theory, wheat flour or spelt flour can also be used to prepare sourdough. However, you should always choose flour with a high type or whole grain.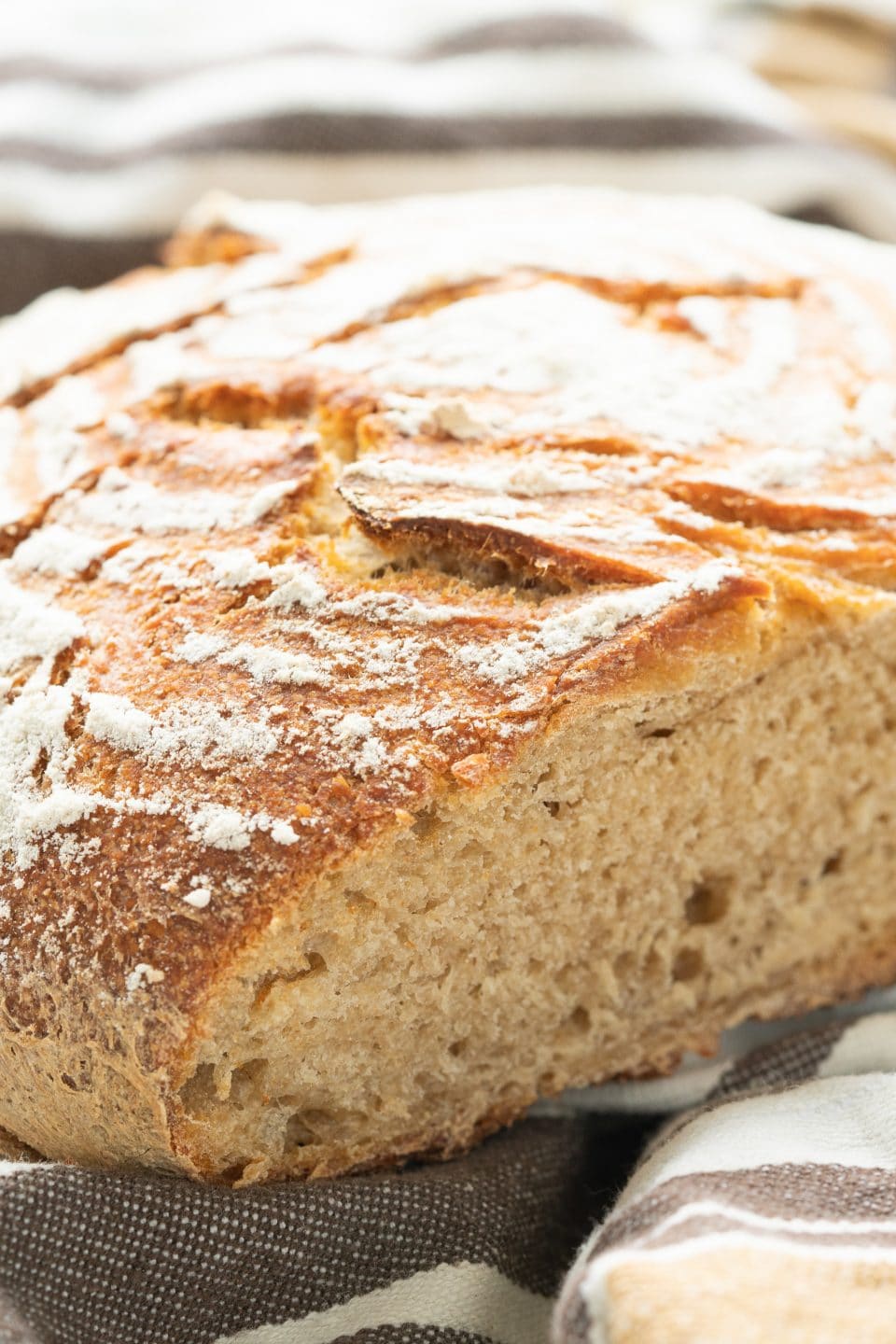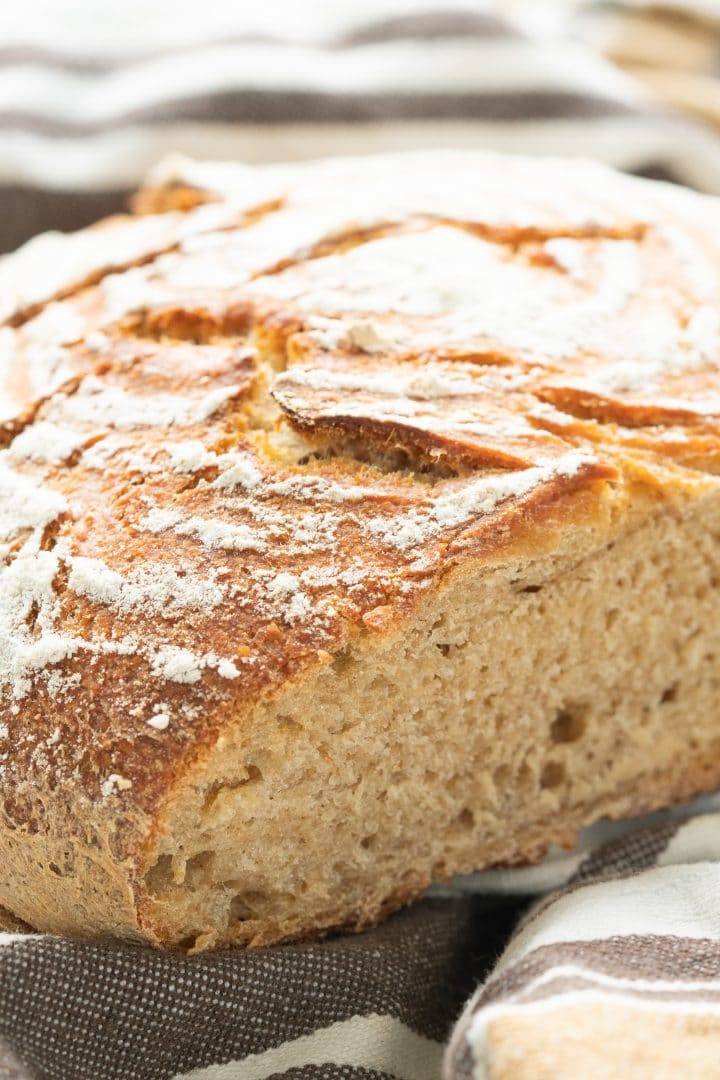 How to make the Sourdough Starter
There are many different ways. However, it's always the same principle: over several days, a small amount of rye flour is mixed with the same amount of warm water and this mixture is then allowed to mature.
The procedure takes 3-4 days. But only a fraction of this is real working time. From the 3rd day on, I use only a part of the initial mixture. I always keep a small amount of the finished mixture in the refrigerator to not have to start from scratch for every baking.
The sourdough starter is fed every week, even if you do not want to bake. The more often, the better. I have a calendar entry in my cell phone for this. You need to refresh the day before the baking day.
You can find the exact steps to the sourdough starter in the recipe. Here are a few general tips that you should follow if you want to make your own.
Work cleanly: This means first and foremost taking clean glasses and spoons. Otherwise, undesirable bacteria that have no place in sourdough can spread.
Weigh everything - lukewarm water and flour.
Pay attention to the right temperatures, whether it is the water or the place where the dough is matured
Keep checking the leaven despite the approximate time specifications. If mold starts to form on the dough or strange colors appear, it is unfortunately bad. Then you have to start all over again. Best you start e.g. on Friday or over the weekend or on vacation
Only cover the product during the ripening period instead of sealing it airtight.
Like yeast, sourdough is a raising agent, but results in a different taste and shelf life of the bread. Especially in the beginning, you should add some yeast to the bread dough (not to the sourdough) while the mixture is still very young. Very important: But it is always sourdough without yeast.
If I cannot feed the embryo for a long time, either ask a neighbor to "take care" of it, or allow the dough to freshen up after 2 weeks before using it. But there should also be people who take sourdough with them on vacation.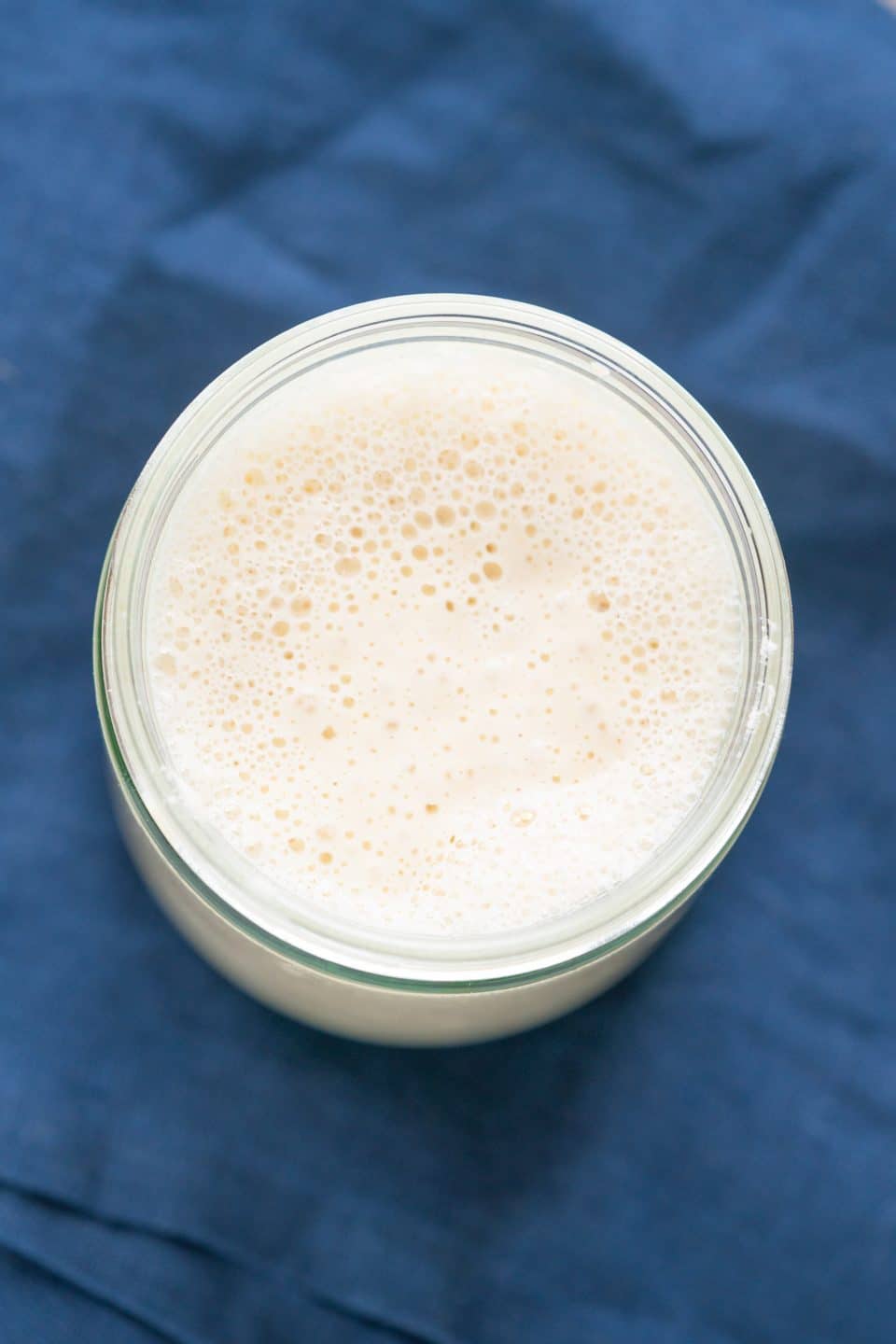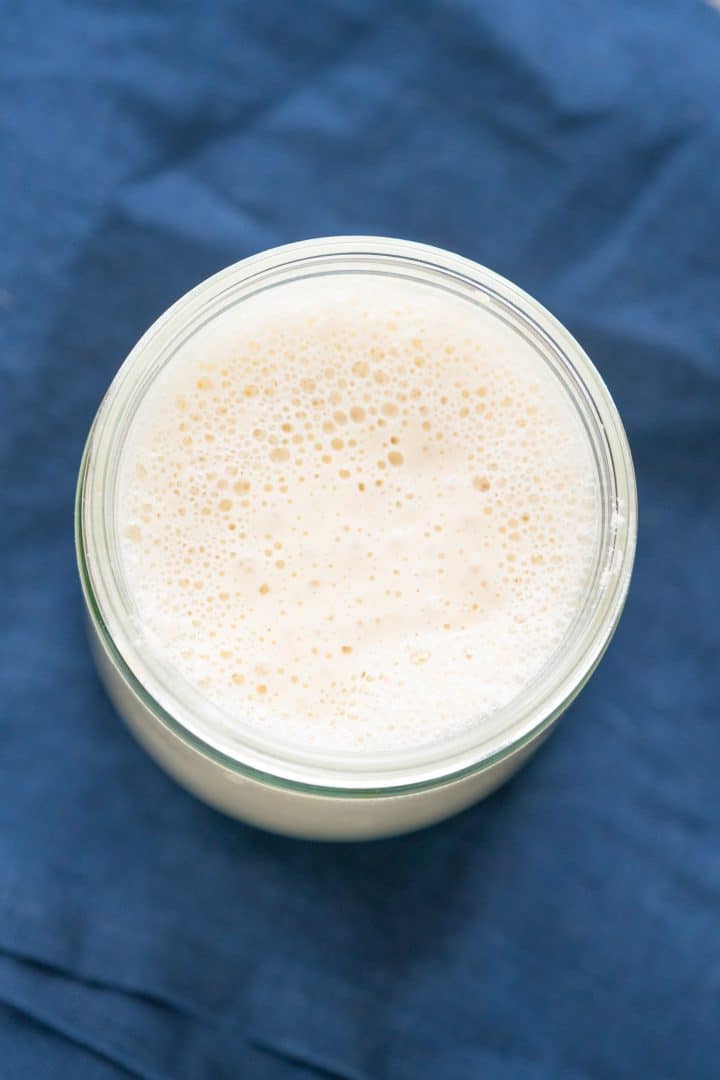 Top Tip
Unfortunately, "imperfect" breads can sometimes occur, especially in the beginning. That is part of it. If the sourdough bread is extremely compact, soggy or very sour, perhaps your sourdough is still too young and therefore not strong enough to produce a bread that is strong enough.
Therefore you should add some yeast to the bread dough in the beginning. With each refreshment, the sourdough becomes stronger so that it starts to work on its own at some point.
Recipe Card
The last mixture is left to ripen again for 8-12 hours, as in step 4. Then you take 75g of mixture for your bread and store the rest in the refrigerator. And keep on doing so 🙂 .

The right temperatures are extremely important for sourdough production - not too cool, not too hot. You should measure the water temperature with a thermometer and leave the place to mature.
In winter, you can let the sourdough mature next to a heater (if it is continuously heated and does not switch off at night). Otherwise, I can recommend letting the dough mature in the oven at 85°F/30°C. Or, if the lowest temperature of your oven is 120°F/50°C, easy turn on the oven lamp. This alone is often enough to reach 85°F/30°C.
I hope this sourdough guide will encourage you to try it! I am certainly not a professional. And it works anyway.
Feel free to tell me in a comment, how your experiences with this topic so far. By the way, supposedly, every leaven needs a name. Mine doesn't have one yet - although I really have grown fond of it 😉. Every week we have at least 1-2 times freshly baked bread.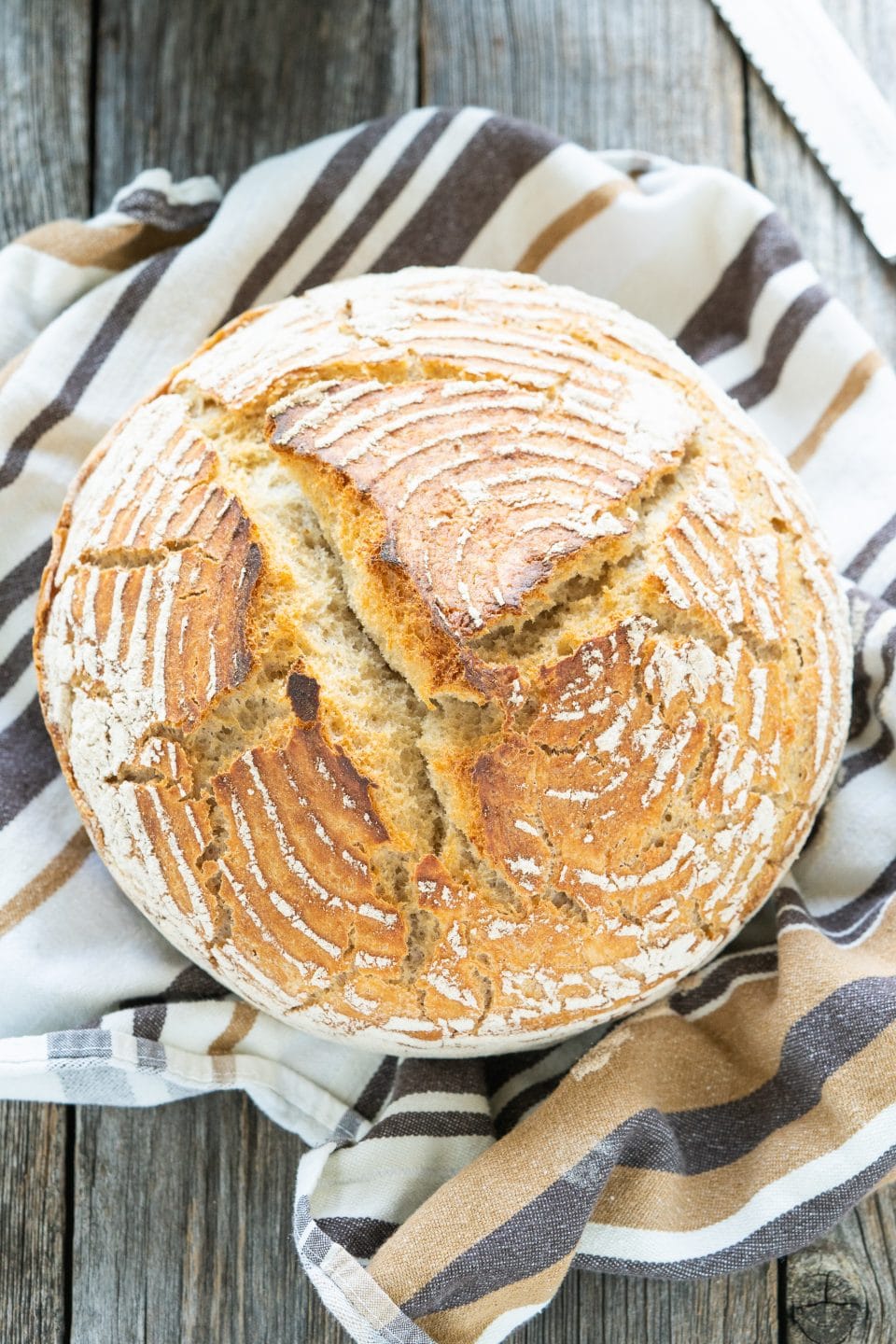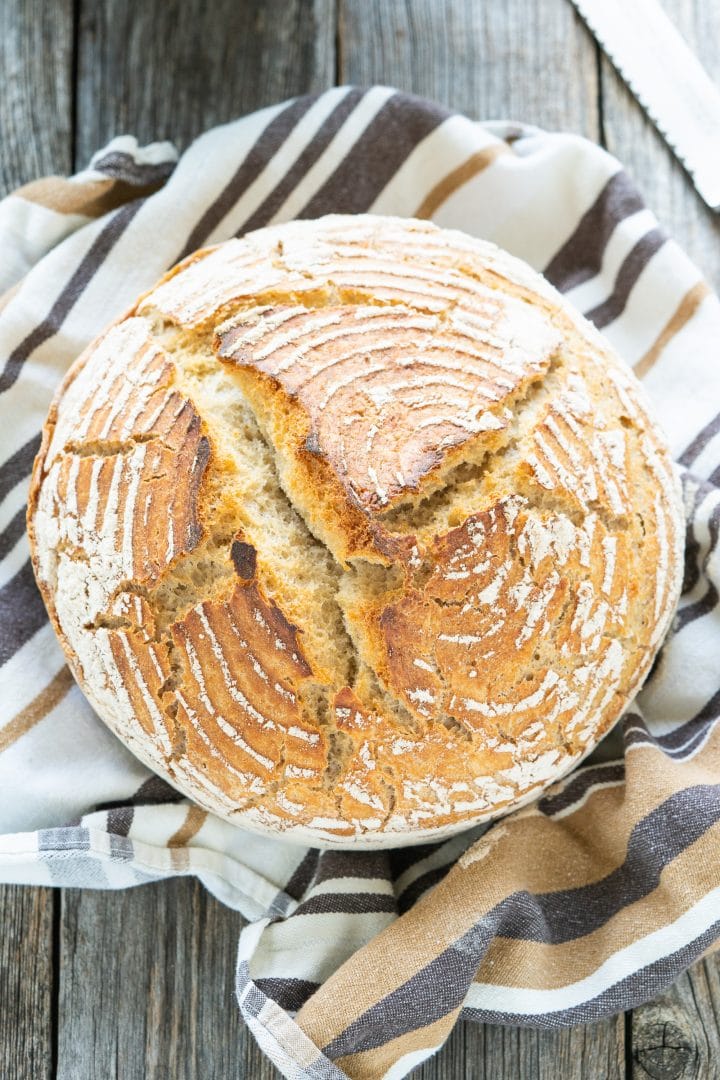 Similar Recipes
I use my sourdough starter to make a sourdough bread without additional yeast, a delicious rye sourdough bread or a spelt sourdough bread.
How much leaven is needed for one loaf of bread depends on the rising time of the dough. I usually take 75 grams, but there are also recipes with 10g or 150g