The perfect recipe for Chocolate Oatmeal Cookies! The chewy Cookies are made in a flash - and just taste amazing!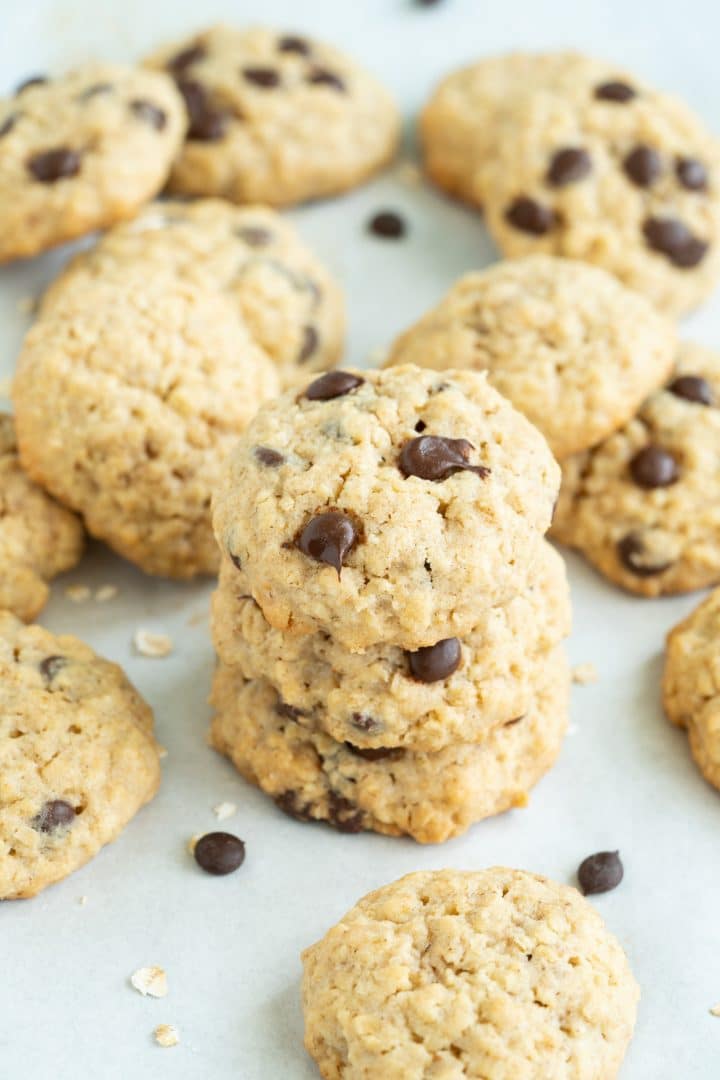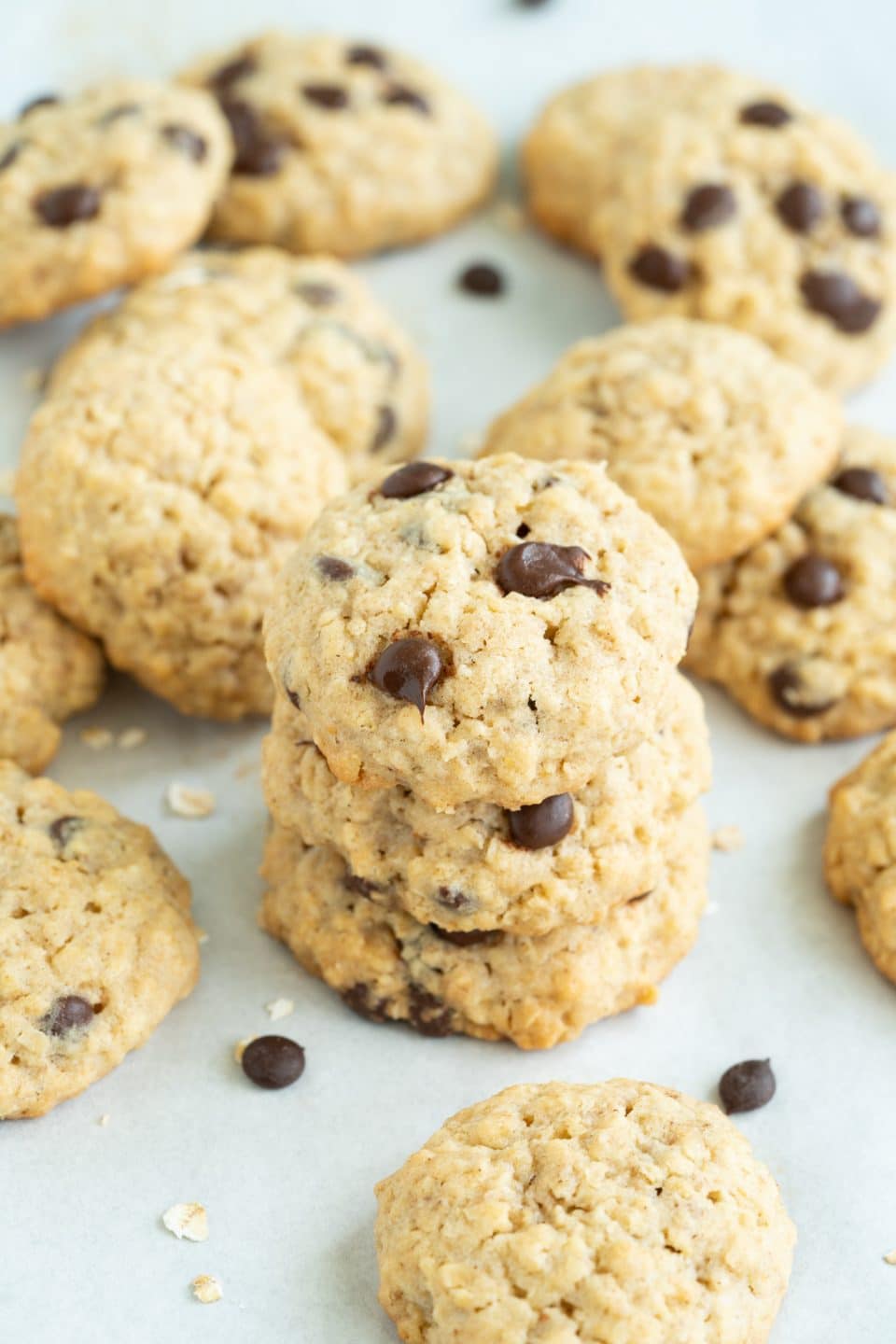 Very simple, very quick, and still stunning: this recipe for chocolate oatmeal cookies is perfect for times when you absolutely need something sweet but have little time or ingredients at home. As is typical of chewy oatmeal cookies, they are crunchy, soft and chewy at the same time.
Jump to:
Taste and Occasion
So how do the oatmeal cookies get chewy? In my experience, it's a combination of several factors. For one, the perfect American oatmeal cookies require both white and brown sugar.
The different caramelization of the two types makes the cookies crispy on the outside, but still slightly soft on the inside.
Second, the oat cookies should definitely not be baked too long. It's easy to be fooled. After 10 minutes, some of the oatmeal cookies still seem extremely soft. However, they harden as they cool. Just gradually feel your way to the perfect consistency. 10-13 minutes is a good starting point.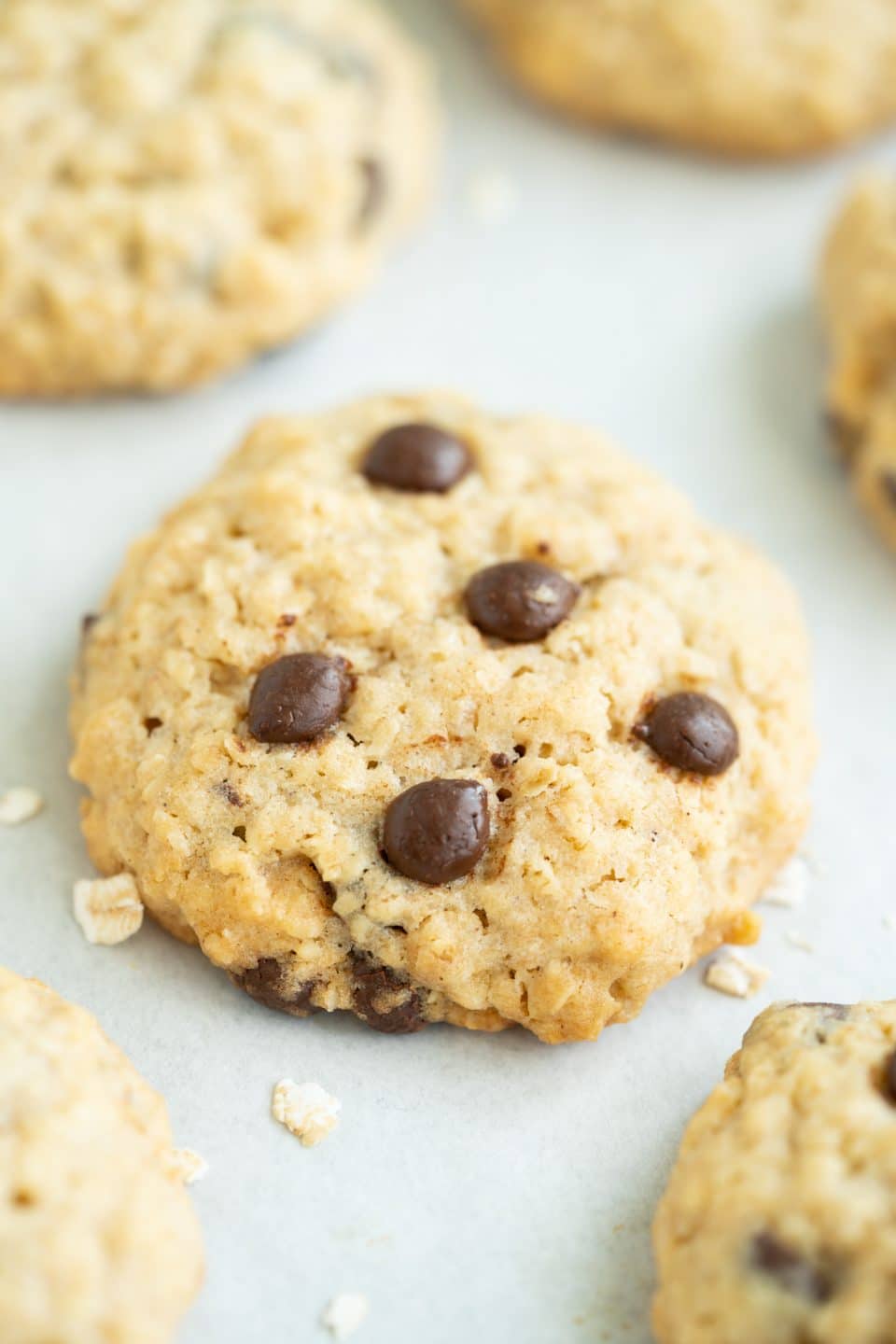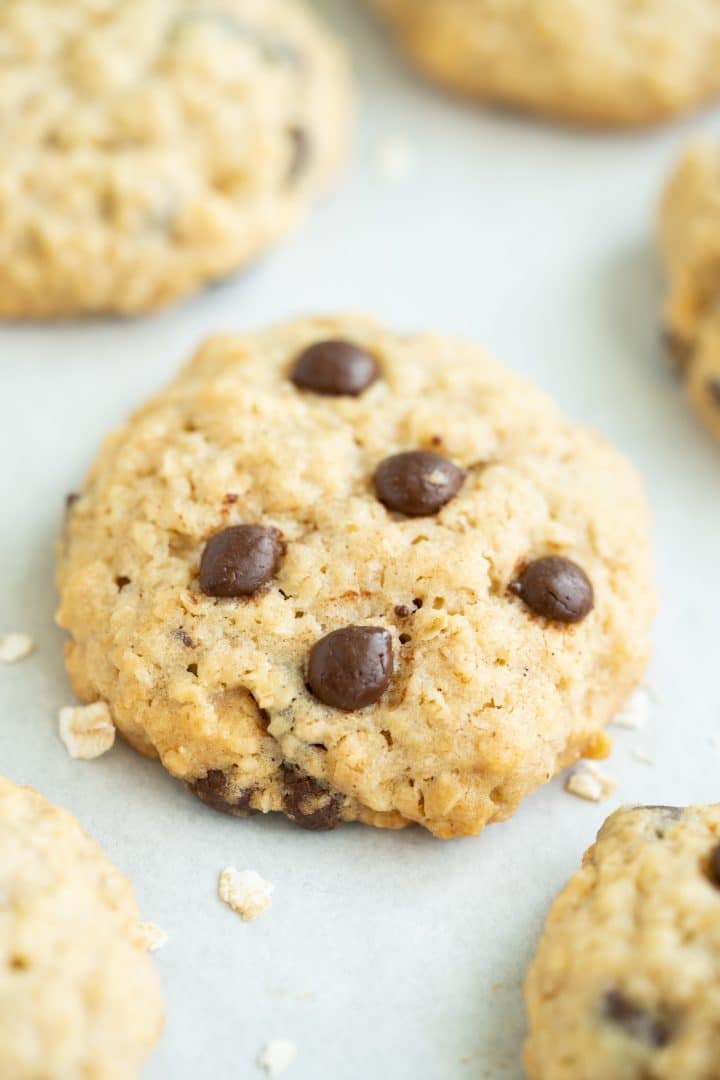 Ingredients
The ingredients of the chocolate oat cookies are absolutely basic: butter, egg, sugar, flour as well as oatmeal, of course. The cookies taste good on their own, but even better when refined. With chocolate drops, for example. Or raisins. Or a good portion of vanilla and cinnamon.
For the plain oatmeal cookies, I prefer using tender flakes. Sometimes a mixture of about three-quarters tender, one-quarter seeded oatmeal. The dough is made in a matter of minutes.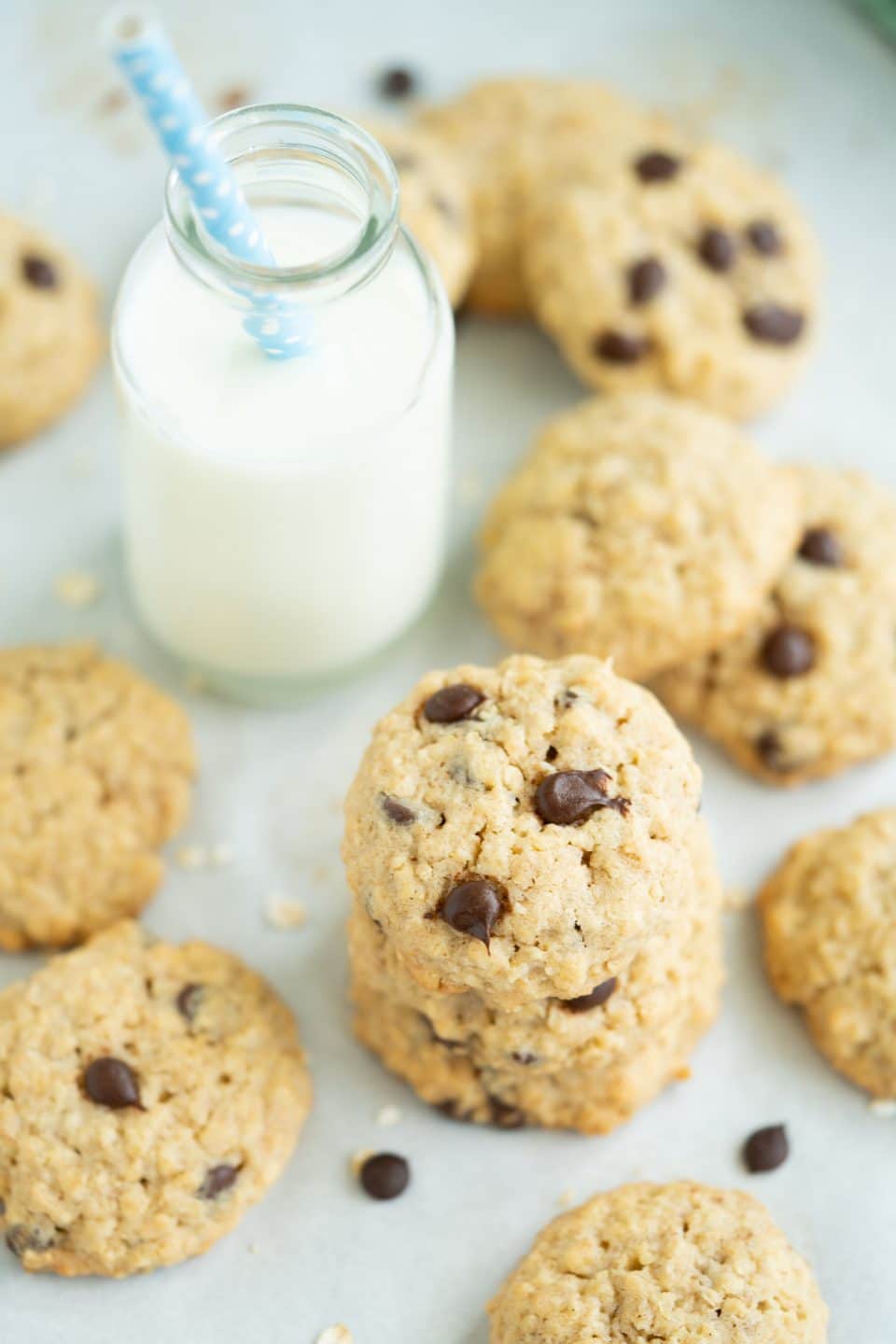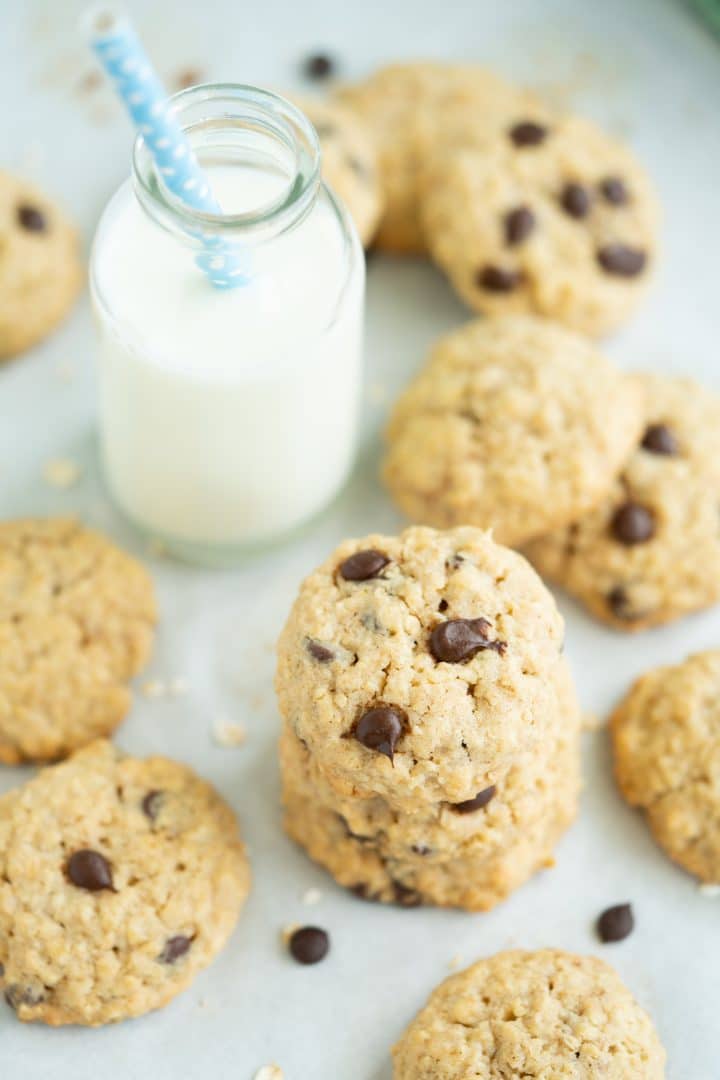 How to make the Chocolate Oatmeal Cookies
The preparation of the chewy chocolate chip otameal cookies is not only fast but super simple, as well. First, beat soft butter with brown and white sugar until the mixture becomes fluffy. Then, stir in one egg.
For the next step, add all the dry ingredients except the chocolate drops. Finally, fold in the chocolate drops and then refrigerate the dough for about 30 minutes.
Preheat your oven to 374°F/190°C. Take small portions of dough with a spoon and form it into balls with your hands. Space these out on a baking tray lined with baking paper.
Flatten the balls slightly. Now, bake the cookies for about 10-13 minutes. They may or should still be slightly soft.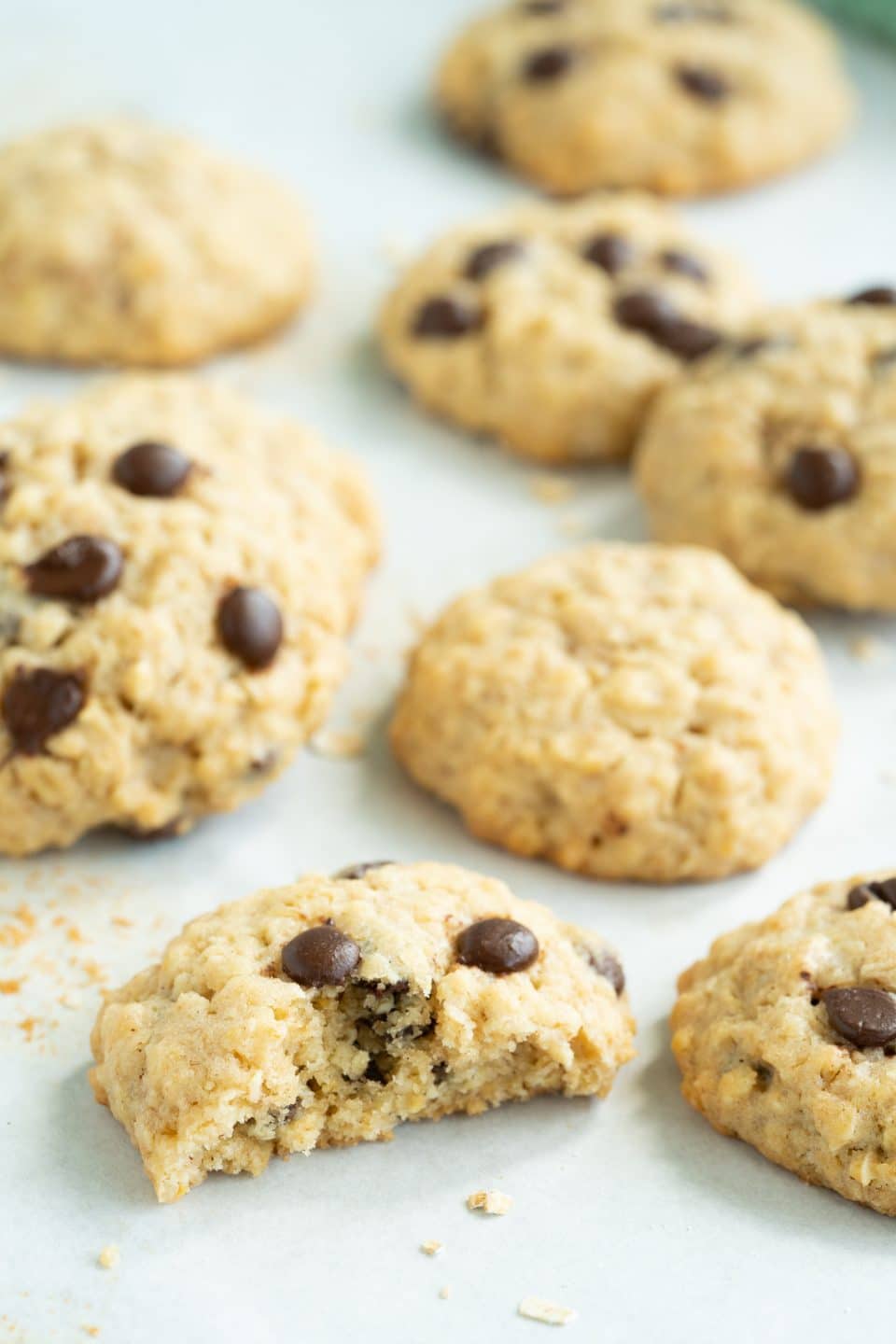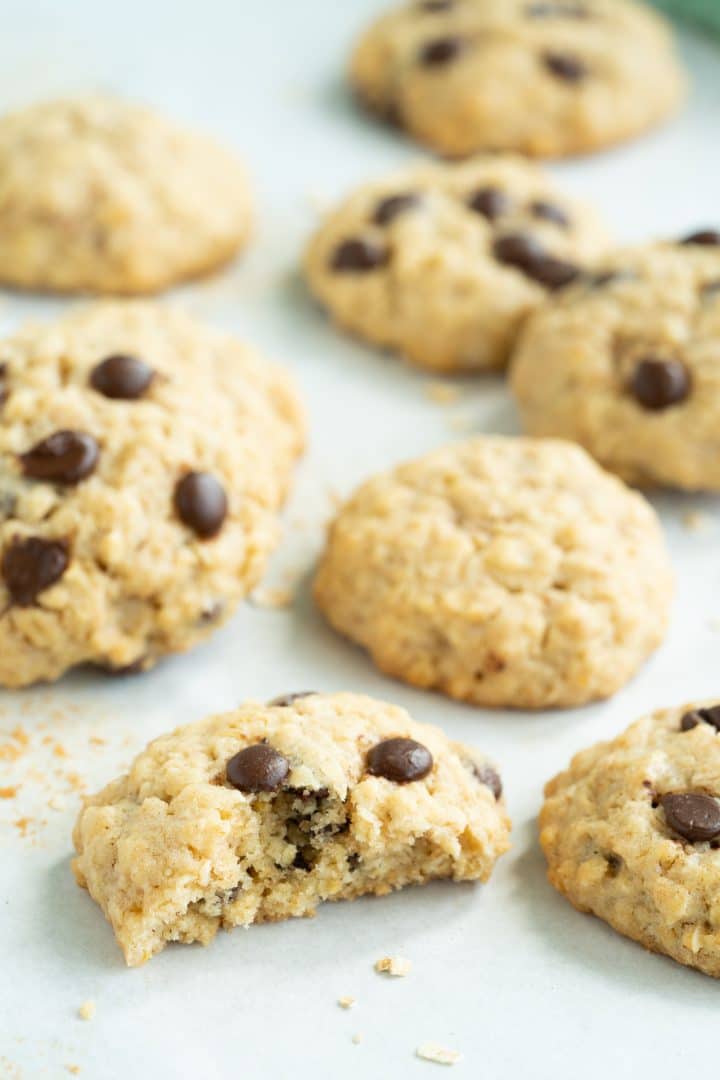 Top Tip
You can then either bake the oatmeal-chocolate cookies directly. Or - for a particularly great consistency - leave the mixture in the refrigerator for about half an hour. The result is that the oatmeal cookies don't run so flat in the oven and stay really nice and thick.
Recipe Card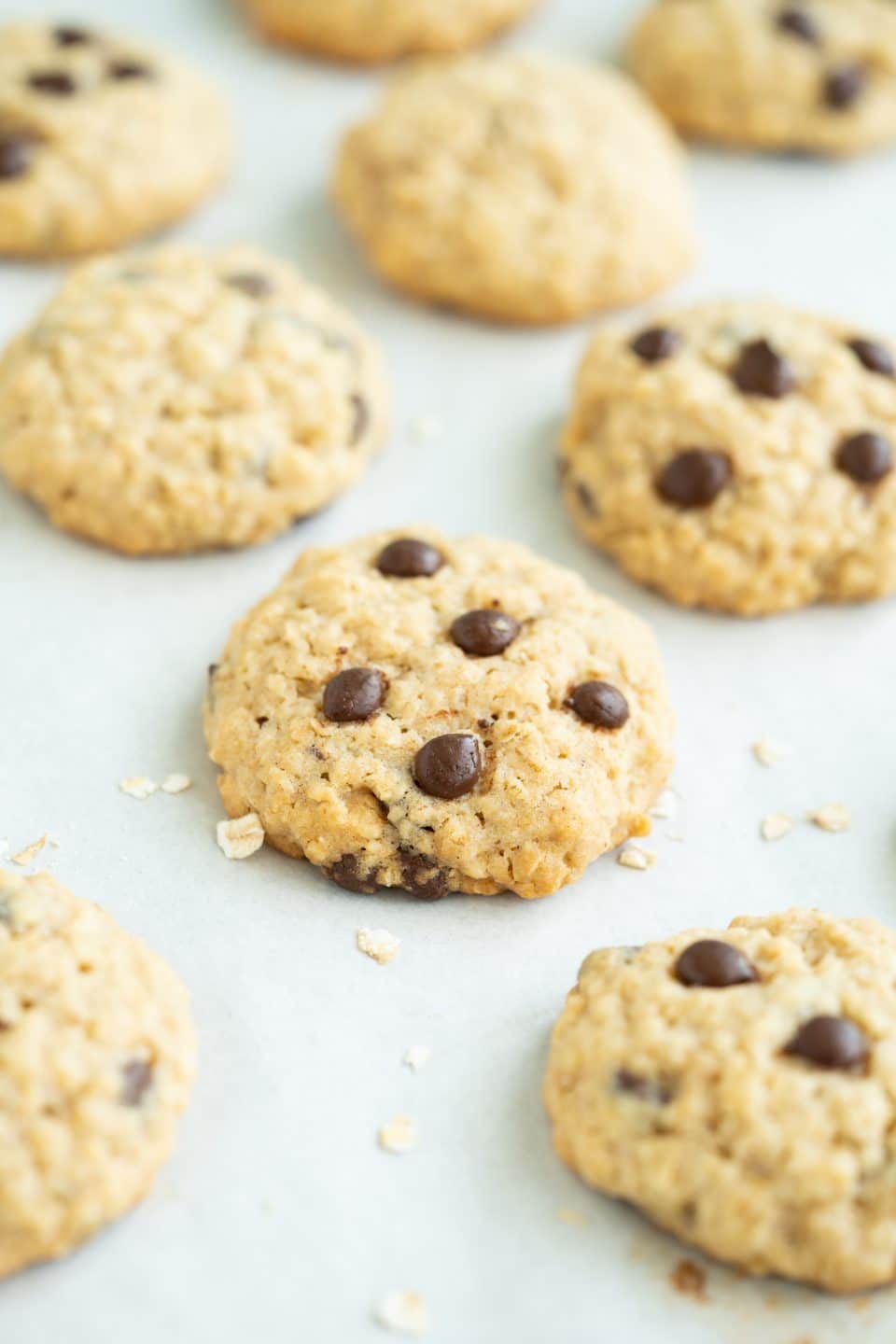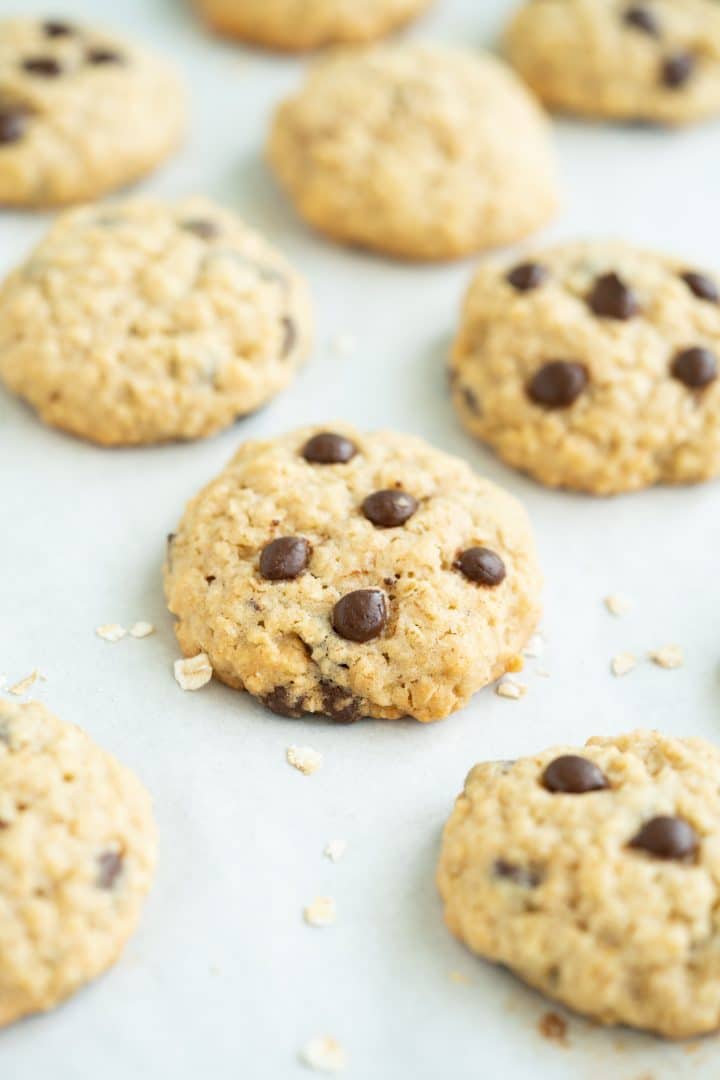 Similar Recipes
If you have now acquired the taste: There are many very different oatmeal cookie recipes. The best you will find of course on my page 😉 . One of my favourites are certainly these extremely healthy oatmeal cookies from only 2 ingredients. But we love these healthy flapjacks with oat flakes as well.