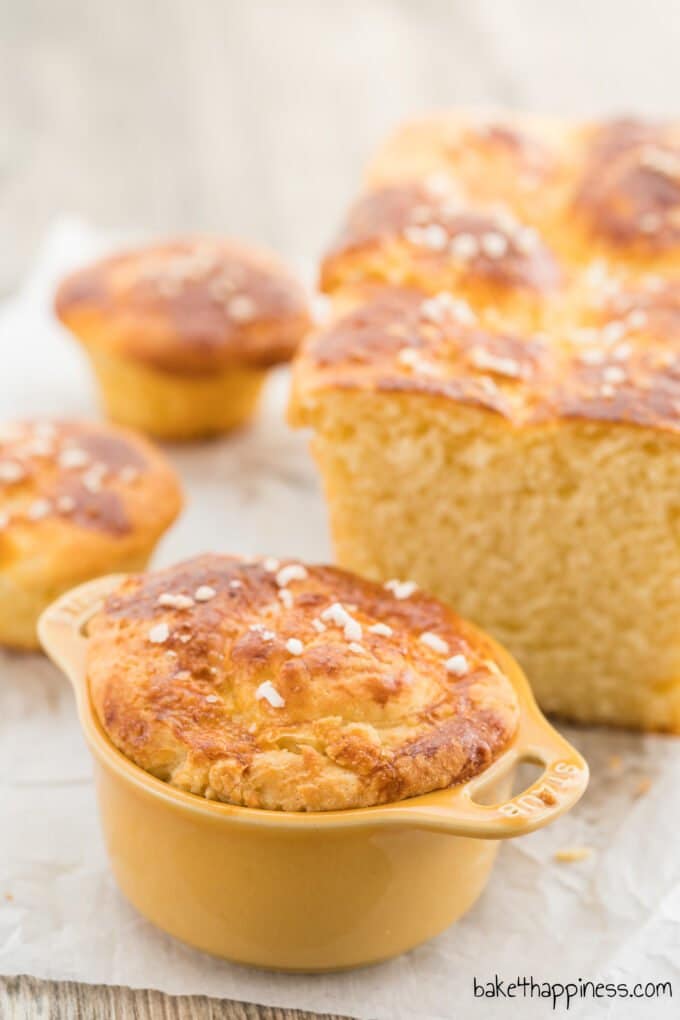 A buttery, tender pastry made from fluffy yeast dough with a crispy crust: the Brioche is one of the most famous French breakfast classics. My basic recipe for butter brioche is simple but requires a long-standing time (preferably overnight). Exactly the right thing for a cozy, enjoyable brunch... Well, anyone feels like it?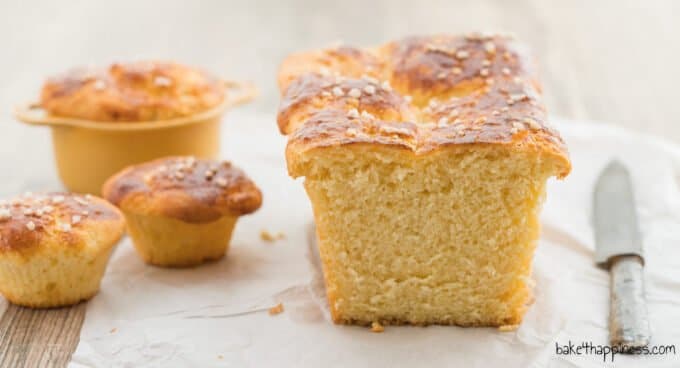 Although Original French Brioche is very similar to the German yeast plait, there are significant differences - especially concerning the ratio of ingredients. Brioche traditionally consists of a yeast dough rich in fat and eggs. There are brioche recipes with butter amounts from 50 grams to 350 grams on 500 grams of flour. I really spent a long time looking for a suitable "middle course," which wasn't that easy. The result should neither be too dry nor too greasy. The recipe neither too simple nor too complicated. Although the shape didn't entirely turn out as I had hoped, I am delighted with the taste and consistency. "The best butter brioche I've ever eaten," says Jan. The brioche only tastes slightly sweet and is even suitable for spicy toppings. But we prefer to eat brioches pure or with a little jam or honey.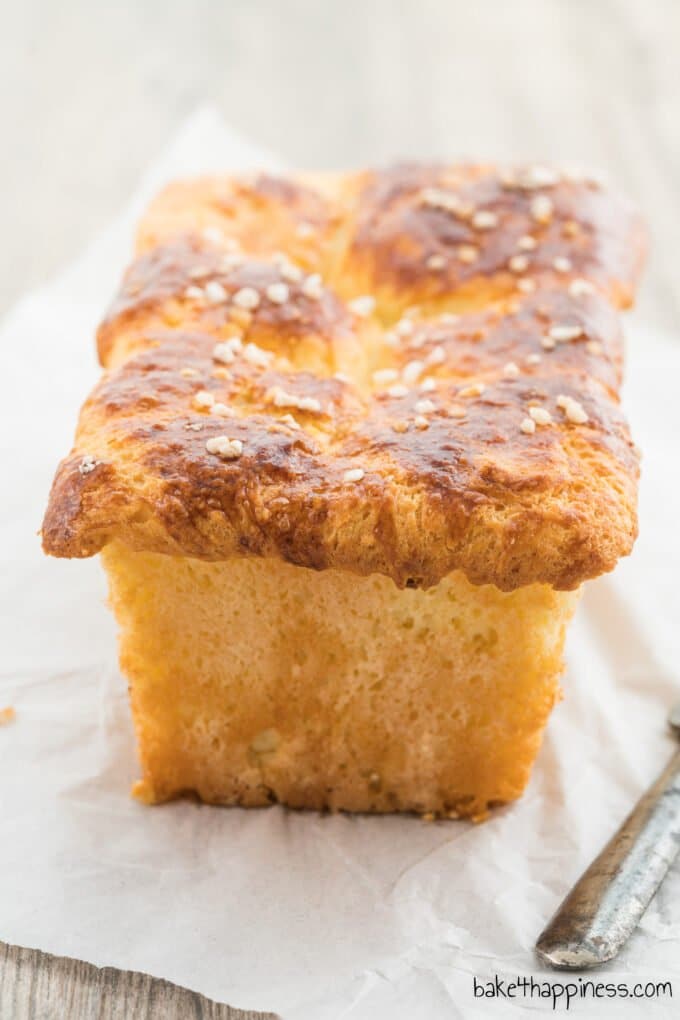 To make the brioche especially loose and light, I recommend that you let the yeast dough rise overnight in the fridge. If you're in a hurry, you can also choose the standard method: simply let the dough rise for 1-2 hours in a warm place covered with a kitchen towel.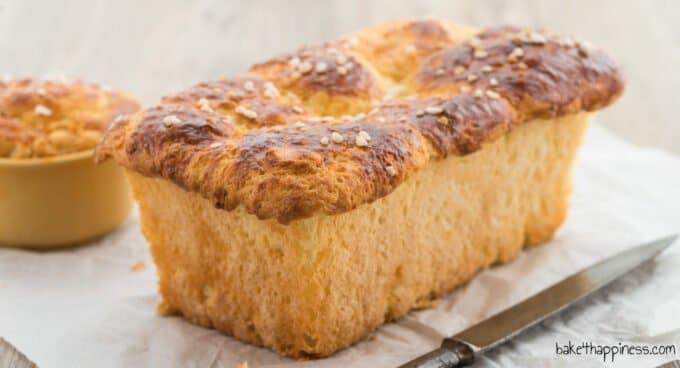 From box cake to pellets: many possible brioche-shapes
Classic brioches are slightly round and have a small ball-shaped head. There are special brioches such as this large one or those or small ones that remind one of the tartlets. As a replacement, you can also use a regular box shape. After baking, simply cut into slices and enjoy while still lukewarm. So the day can begin!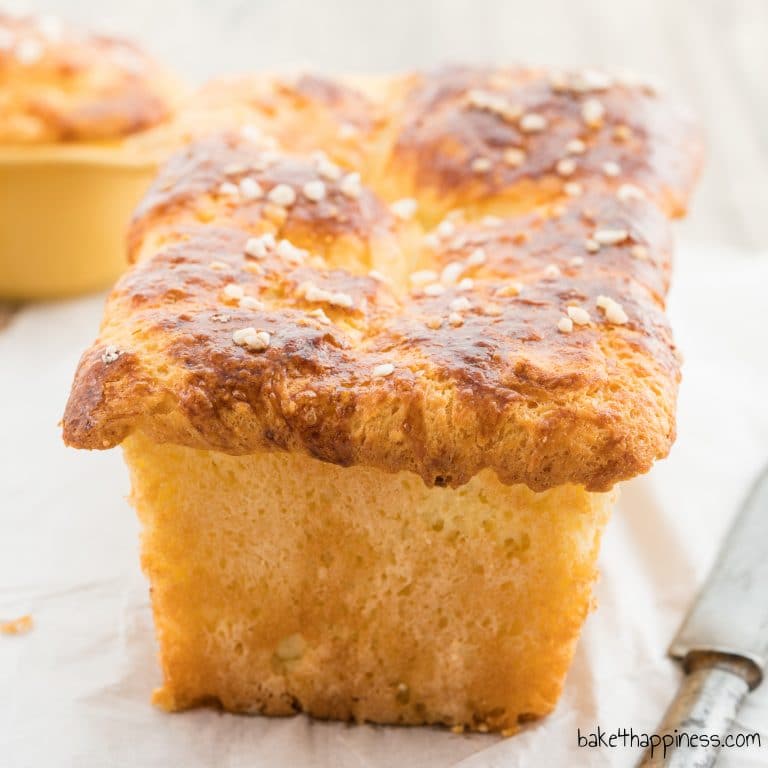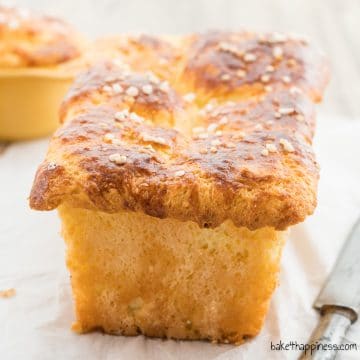 Print Recipe
Click on the stars to rate the recipe
French Brioche
French breakfast classic: Brioche from buttery yeast dough can be eaten pure, sweet with jam or even hearty topping. If you like, bake the dough in small molds instead of large loaves.
Ingredients
100

milliliters

lukewarm milk

30

grams

fresh yeast

500

grams

flour normal or Viennese Griessler

50

grams

of sugar more or less to taste

4

medium-sized eggs room warm

250

grams

butter soft

0.5

teaspoon

salt

1

medium-sized egg yolk for brushing

Hagel sugar for sprinkling
Instructions
Sprinkle the yeast with a teaspoon of sugar into the lukewarm milk and stir until it has dissolved. Put the flour and the remaining sugar in a large bowl. Press a mold into the middle. Pour in the lukewarm yeast-milk mixture. Cover the bowl with a towel and leave the batter in a warm place for about 10 minutes.

Add the room-warmed eggs, the very soft butter and the salt to the dough. Mix everything and knead the dough for about 10 minutes. It should be relatively soft. Cover the bowl with cling film and place in the fridge overnight (see tips for a faster alternative).

On the next day, let the dough reach room temperature. Fill into a large greased box mold. Let it rise for another hour in a warm place.

Preheat the oven to 375°F top and bottom heat. Cover the brioche with the whisked egg yolk and sprinkle with sugar as desired. Bake for 25-30 minutes, cover after 15 minutes if the surface gets too dark.
Notes
The yeast dough only tastes slightly sweet. If you like it sweeter, you should use 70-90g sugar and/or more sugar as decoration. For a spicy version, reduce the amount of sugar to approx. 1 teaspoon.
The brioche becomes particularly loose due to the long walking time in the refrigerator. If you are in a hurry, you can also leave the yeast dough in a warm place for about 1 hour as usual.
There are different typical brioche shapes. The best-known consists of a large dough ball and a smaller ball. Those who have a special baking tin (one big or several small ones) can of course also make the dough in it. A muffin tin is also suitable for small brioches if necessary. The baking time is about 15 minutes. One can also bake the brioche dough as a braid or as a combination of several large dough balls in a box form.