Step-by-step recipe for shortcrust pastry that is sure to succeed. With tips for rolling out, blind baking and releasing from the mold.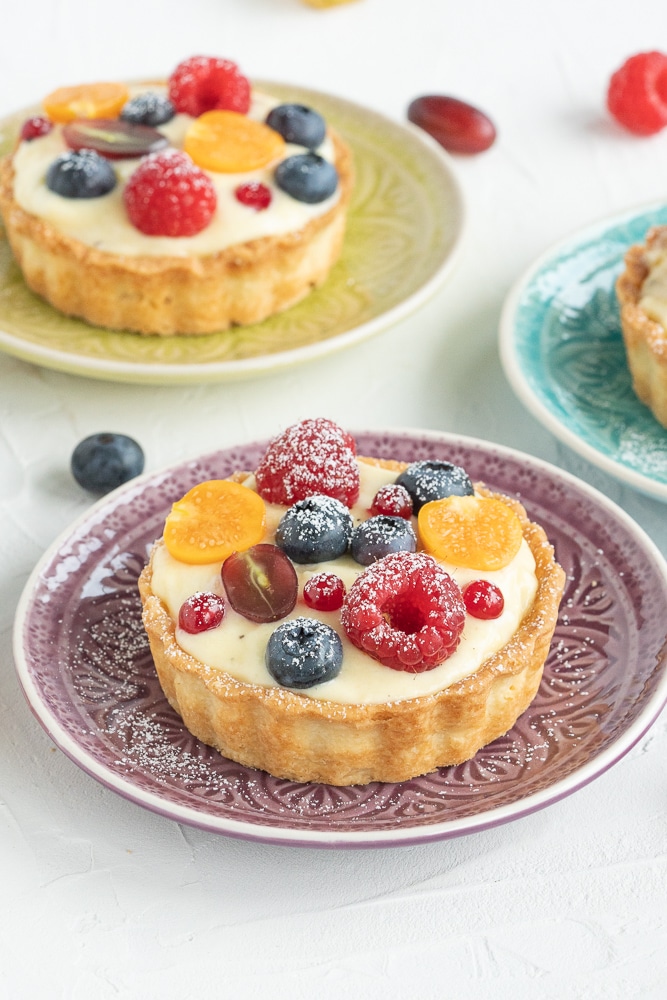 Hello again! Basic recipes are super important because so many other recipes build on them. That's why today there's lots of tips and tricks for shortcrust pastry.
Jump to:
Taste and Occasion
Shortcrust pastry is the classic dough type for many cookies and Christmas cookies, for tartes and pies, and the foundation of some sheet cakes and pies. With our tips for baking shortcrust pastry, you're guaranteed to succeed!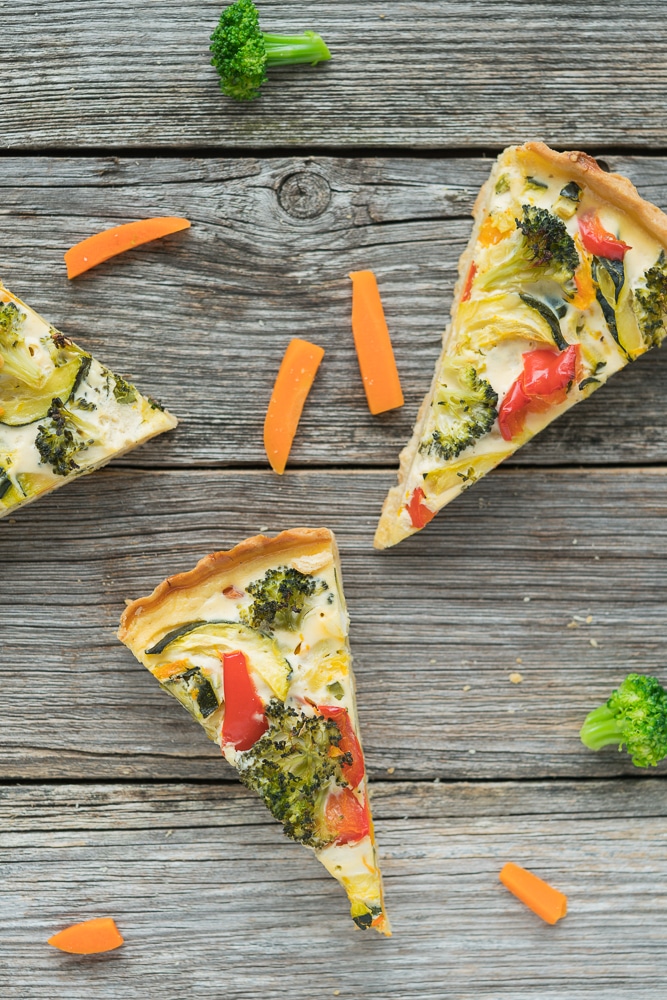 Ingredients
In this post, in addition to my basic shortcrust pastry recipe, you will get lots of helpful advice and answers to the most common questions. Shortcrust pastry, sometimes called kneaded dough, consists of flour, sugar, fat and sometimes egg or ice water. Most basic shortbread recipes include flour, butter and sugar in a 4:2:1 or 3:2:1 ratio; the amount of butter and sugar may vary by recipe and intended use.
Check out my other similar recipes!
If the shortcrust is salty - for spicy quiches or vegetable cakes, for example - you omit the sugar, of course 🙂 . Herbs, grated parmesan cheese and nuts, among other things, are then suitable for seasoning. But how exactly do you make a shortcrust pastry? Here is my sweet shortbread recipe step by step.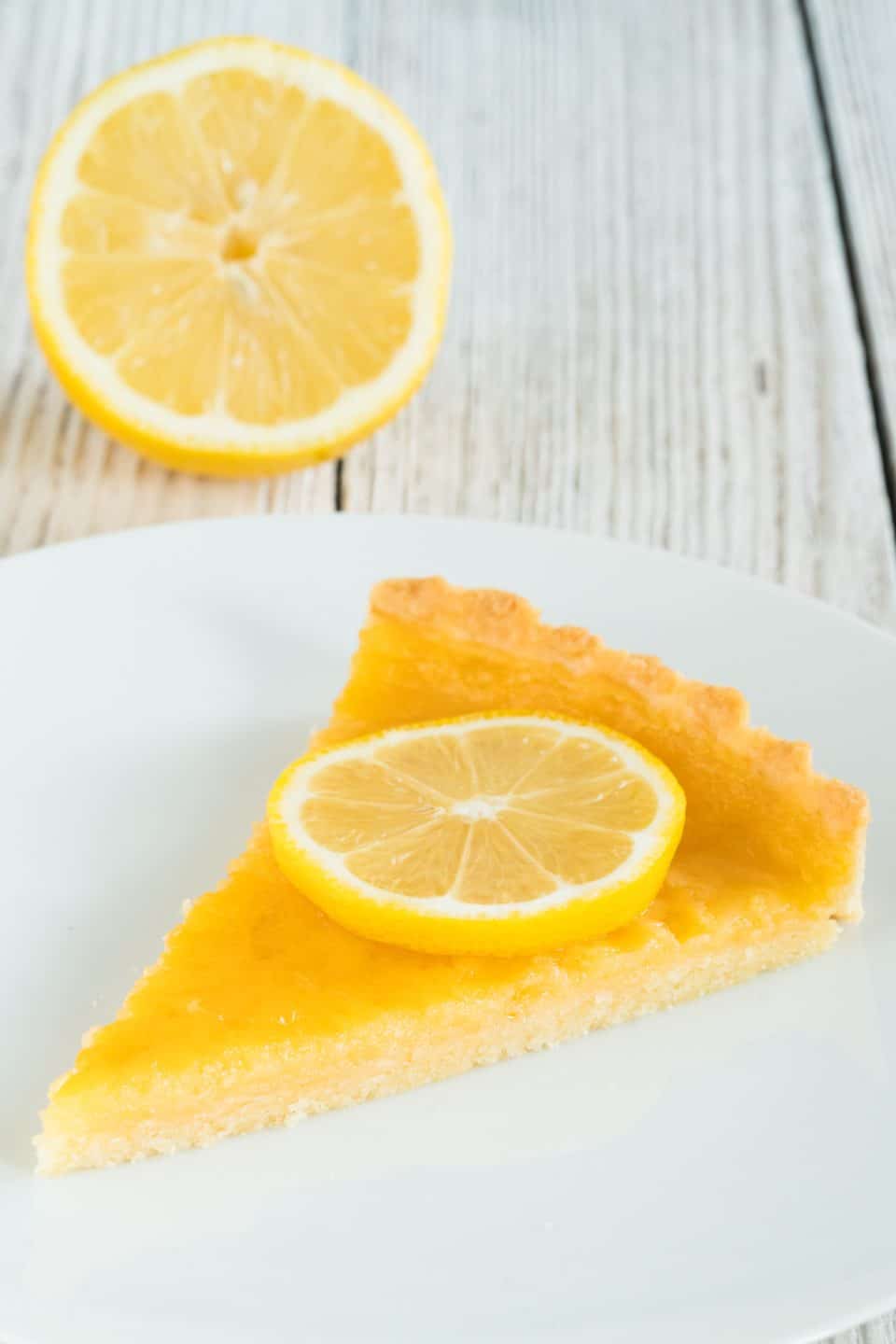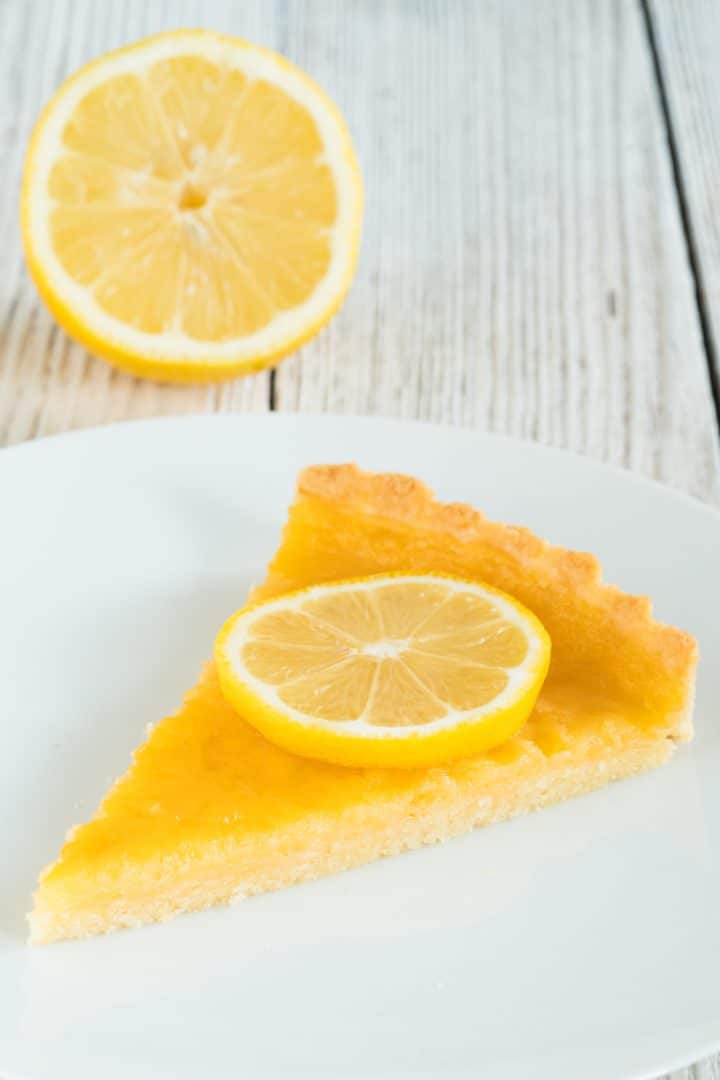 How to make the Shortcrust Pastry
Unlike cake batter, ingredients and kitchen should not be too warm. Cut the cold butter into fine pieces in a bowl. Add flour, sugar or powdered sugar, egg and salt. I prepare my shortcrust pastry by roughly kneading all the ingredients with the dough hooks until I have a homogeneous dough and then briefly reworking it with my hands. No more pieces of butter should be visible. Knead the shortcrust dough (preferably with cold hands) until smooth and then shape it into a large ball. Wrap the ball in plastic wrap and place it in the refrigerator for at least half an hour. You can also prepare shortcrust pastry the day before and then refrigerate overnight. It also freezes beautifully.
Remove the dough from the refrigerator and place the ball on a lightly floured work surface. It is best to roll out the dough only in batches. Flatten by hand and roll out with a lightly floured rolling pin. It's possible to roll out the dough roughly to the size of the baking pan, line them with it, press the edges tightly and cut off any overhanging dough at the top with a knife. Or you just lay out the bottom of the pan and add a border if needed by placing a thin roll of shortcrust pastry on the bottom and shaping it into an edge with your fingers.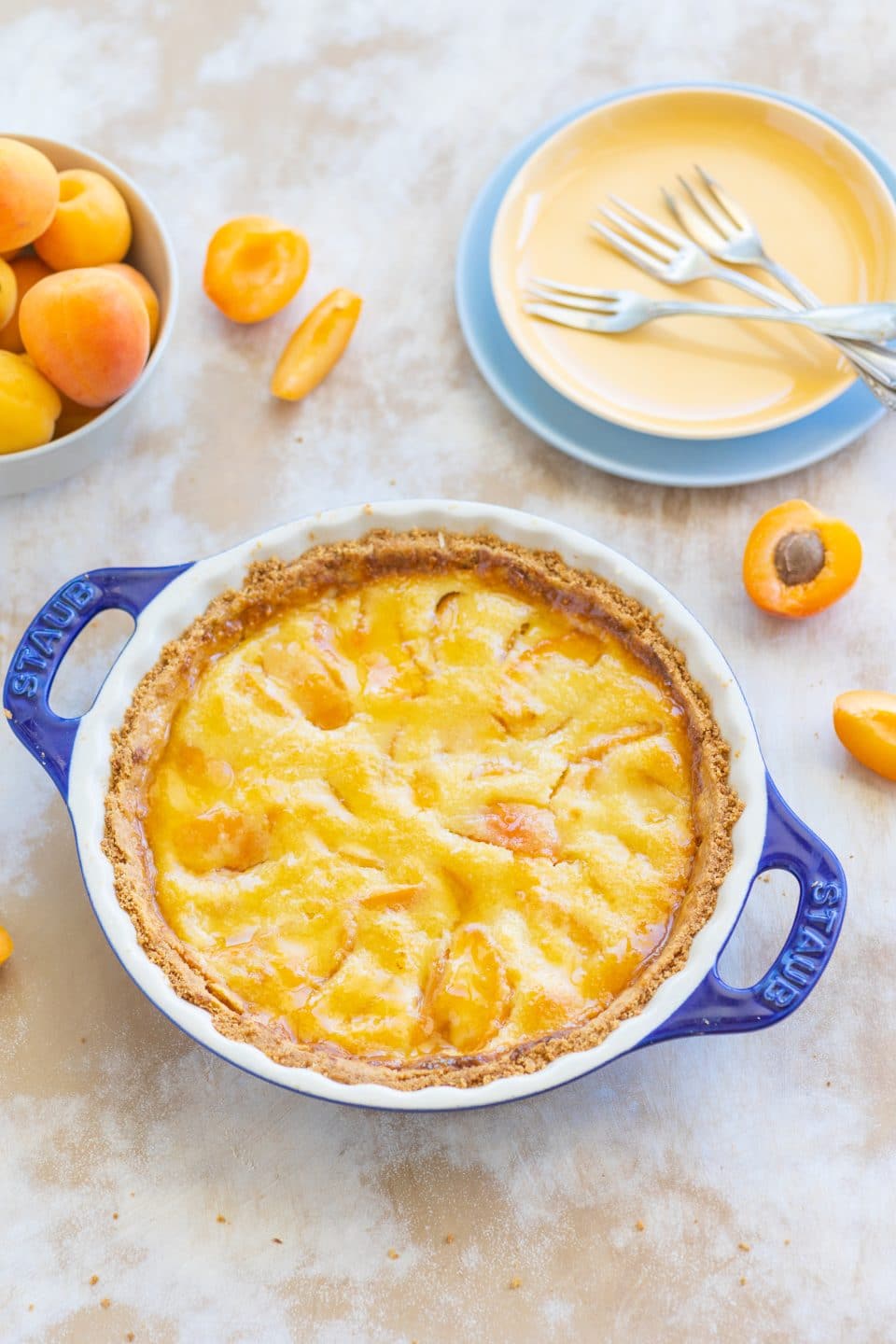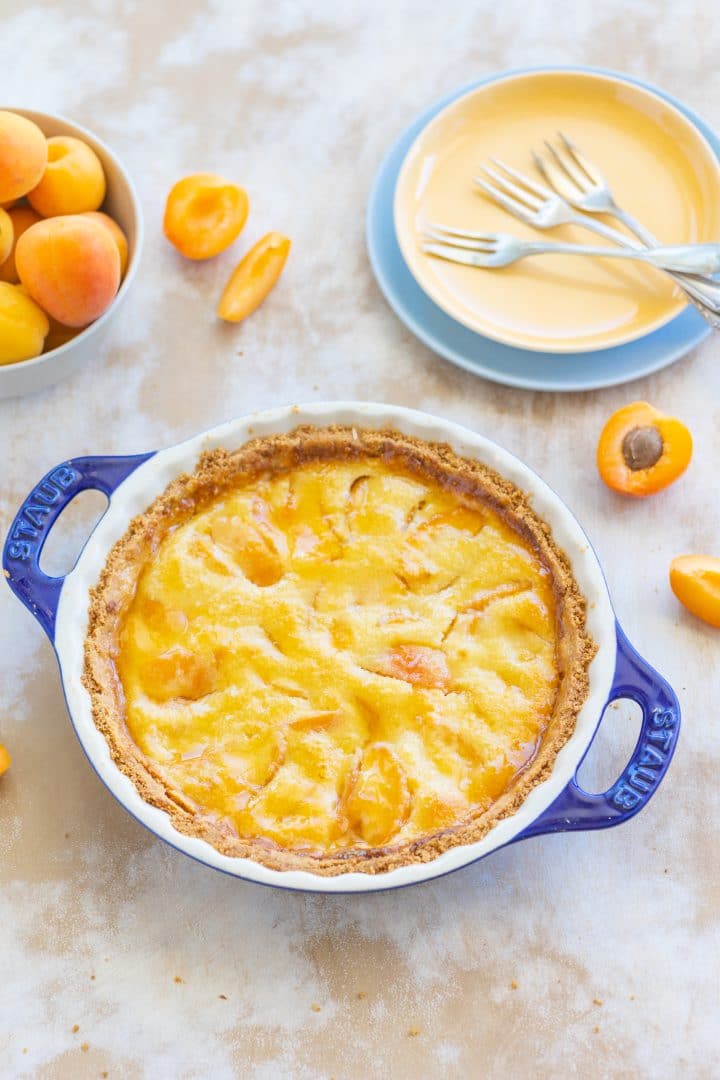 Top Tip
How do I get the shortbread out of a mold? Good question 🙂 . There are special tart pans with lifting bottoms (removable bottoms). If the dough contains enough fat and the molds become more comprehensive to the top, you can often turn over for example tartelettes quite well. To do this, let the baked dough cool, turn the pan around and tap it lightly on the bottom. Alternatively, place on a damp cloth and then turn out.
You have more questions about this recipe? Maybe you will find an answer to your questions in the following FAQ?
Why can't I roll out shortcrust pastry, and why does it crack or crumble?
You worked the short pastry too long. It would help if you prepared shortcrust pastry quickly - i.e. you should knead the ingredients together quickly and you should not roll out the dough over and over again.
You prepared shortbread with cold butter in pieces.
Some bakers made the experience that this method of preparation results in a dry and crumbly dough. Instead of cold butter, they prefer soft butter for the (stirred) shortbread dough. Stirring results in butter and sugar combining better.
The shortcrust pastry is too warm.
If you don't chill the dough or chill it too briefly, the butter can become too soft when rolled out, sometimes resulting in tearing shortbread.
The shortcrust pastry is too cold.
Immediately after chilling, shortbread is still too hard to roll out. It should be allowed to come to room temperature for a short time.
You rolled out the shortcrust pastry with the wrong amount of flour.
Some bakers use far too much flour on the work surface if the dough sticks. This can make the shortbread dry and crumbly. But if you use too little flour, it may stick. Rolling out shortbread dough works very well if you cut open a large freezer bag and work the dough between two layers. If the shortcrust pastry breaks or crumbles excessively, you can also press it with your fingers onto the bottom of the mold like crumbs.
Why does shortcrust pastry have to rest in the refrigerator?
Without refrigeration, it often does not roll out well, for example, because it is too soft and too sticky. Shortcrust pastry from the fridge, which has briefly reached room temperature, is easier to work with. Resting is also supposed to help the individual ingredients combine better, e.g. dissolve the sugar crystals.
Can I put the shortcrust pastry in the refrigerator overnight?
You can leave shortcrust pastry in the fridge for a more extended time. It can be perfectly prepared and used only after 2-3 days. It is also possible to freeze shortcrust pastry. Preferably freeze it in not too big balls to defrost faster.
What is blind baking?
In a nutshell, it's mainly about pre-baking the shortbread base or pastry shell first before topping. This is especially important for tarts, pies and cakes with moist, relatively moist fillings such as fruit or cream. Blind baking makes the dough less soggy and keeps it more stable.
How does blind baking work?
The rolled-out dough base is pierced several times with a fork so that it does not form bubbles and bulge during baking. On top of the perforated dough, first place baking paper, then dried legumes such as chickpeas, beans, peas or lentils to weigh them down. The pulses can be saved and used several times (there are also unique baking balls for blind baking). You blind-bake the base for 10 to 15 minutes and can then be topped, filled and baked again depending on the recipe.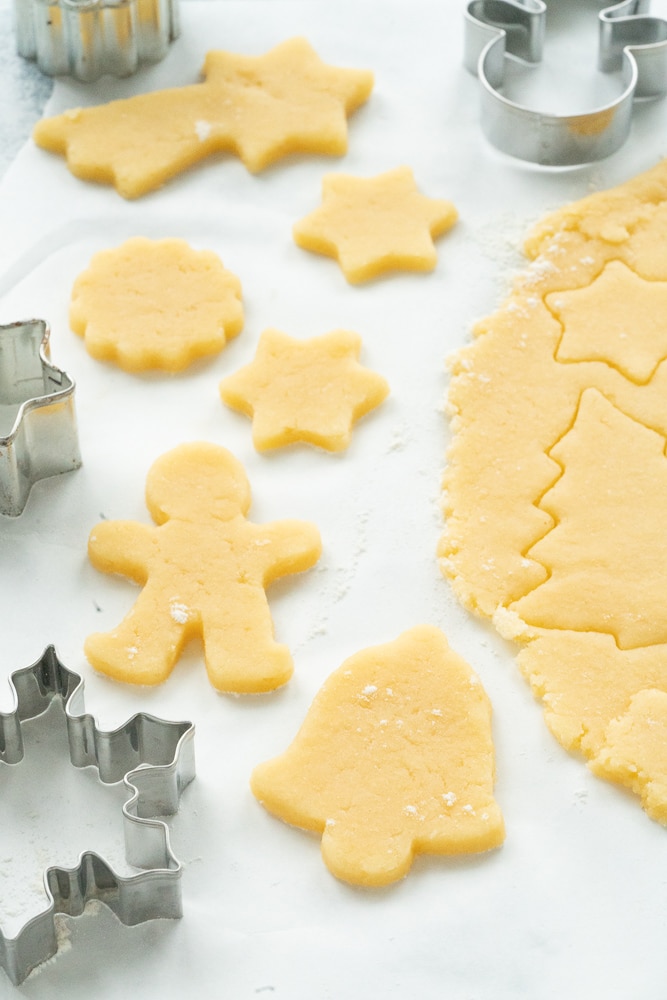 Recipe Card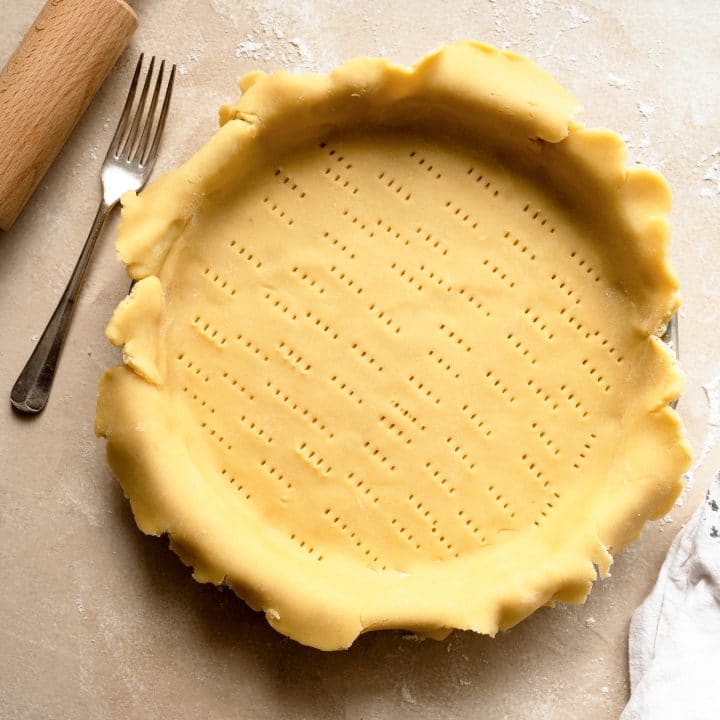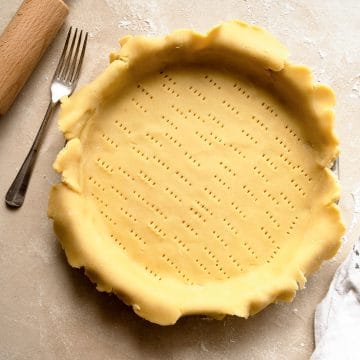 Print Recipe
Click on the stars to rate the recipe
Shortcrust Pastry
Buttery, crispy, wonderful: easy sweet shortbread basic recipe for cakes, cookies and co. Suffices for a springform or tart pan with sides.
Ingredients
250

grams

(

2

cups

)

all-purpose flour

125

grams

(

⅔

cup

)

butter

,

necessarily cold and in small pieces!

70

grams

(

⅓

cup

)

sugar

,

or more, depending on the recipe

1

pinch

salt

1

egg yolk

,

medium
Instructions
Put the cold butter in pieces or cubes in a bowl with the flour, sugar, egg yolk and salt.

Using a food processor or the dough hook, knead as quickly as possible to form a homogeneous dough. Work briefly with your hands if necessary so that no more pieces of fat are visible. Shape the shortcrust pastry into a ball and place it in cling film in the refrigerator for at least half an hour.

Depending on the recipe, roll out the shortcrust pastry dough all at once or in batches on a lightly floured work surface. Cut out cookies; line the bottom of the pan for cakes and tarts. Shape the rim if necessary and trim off any protruding dough with a knife. Bake dough according to the recipe.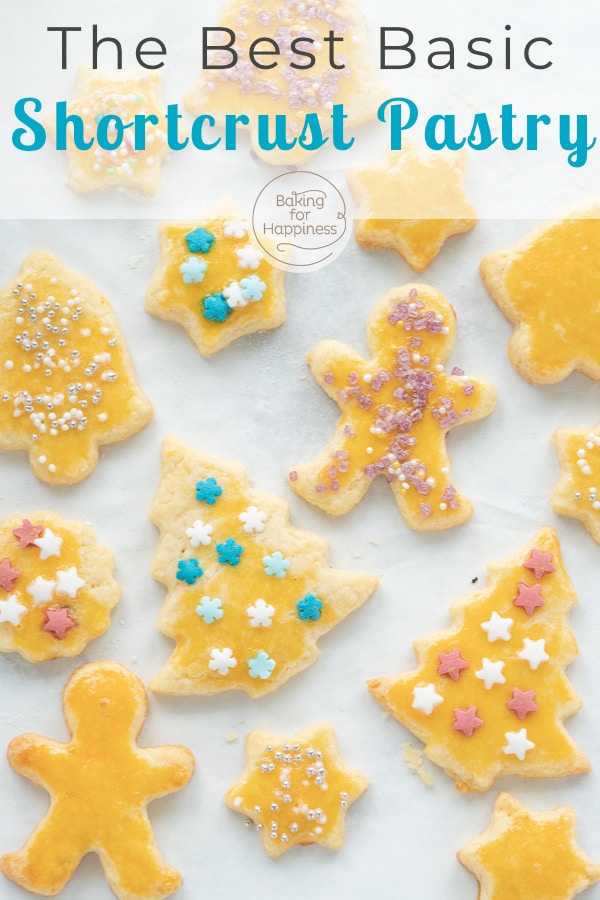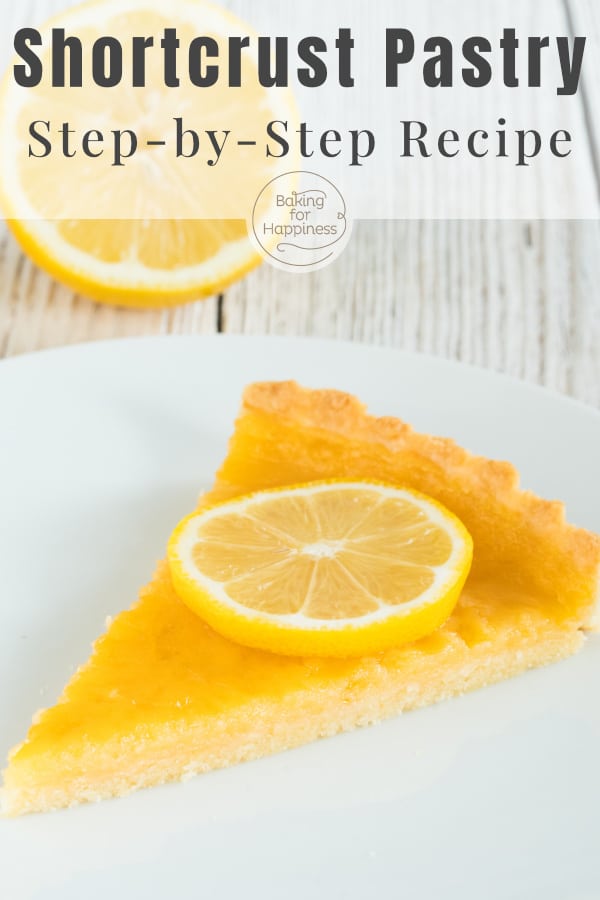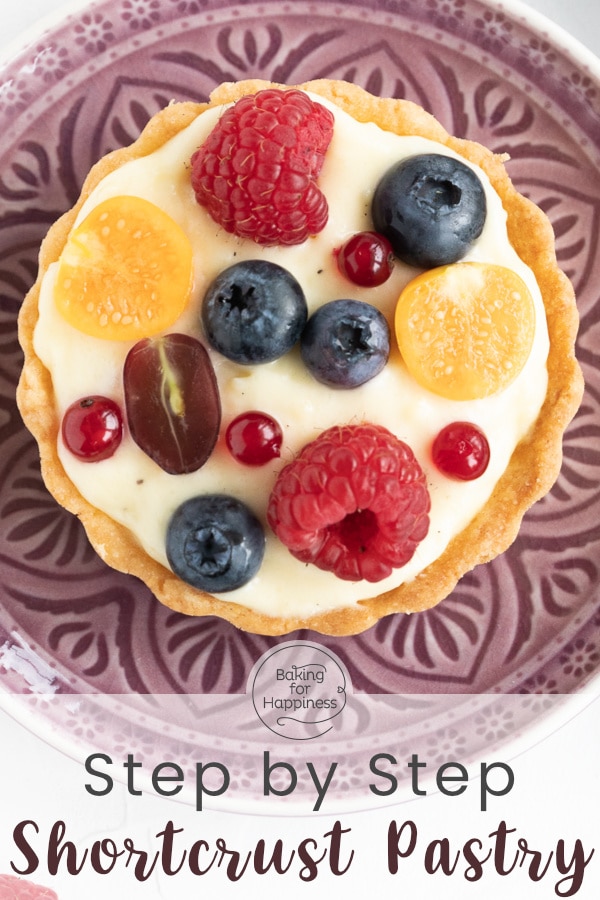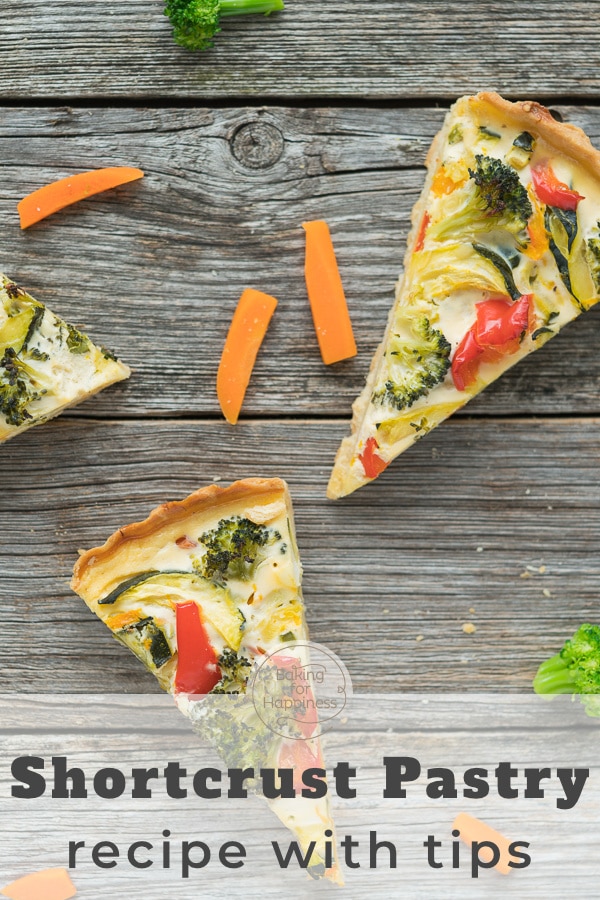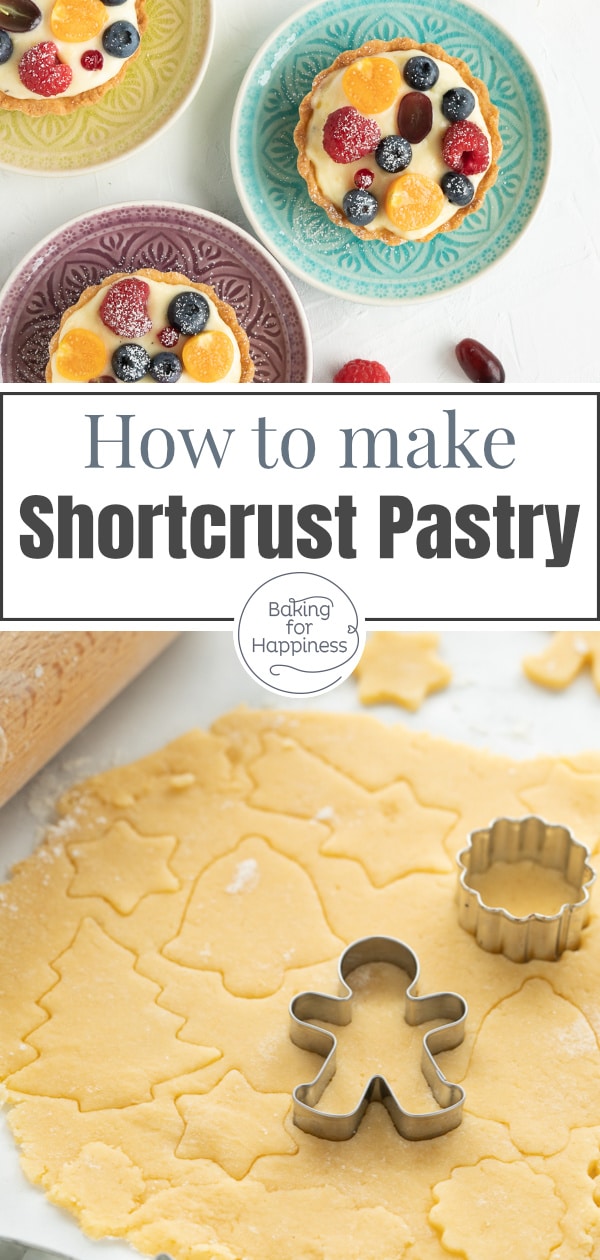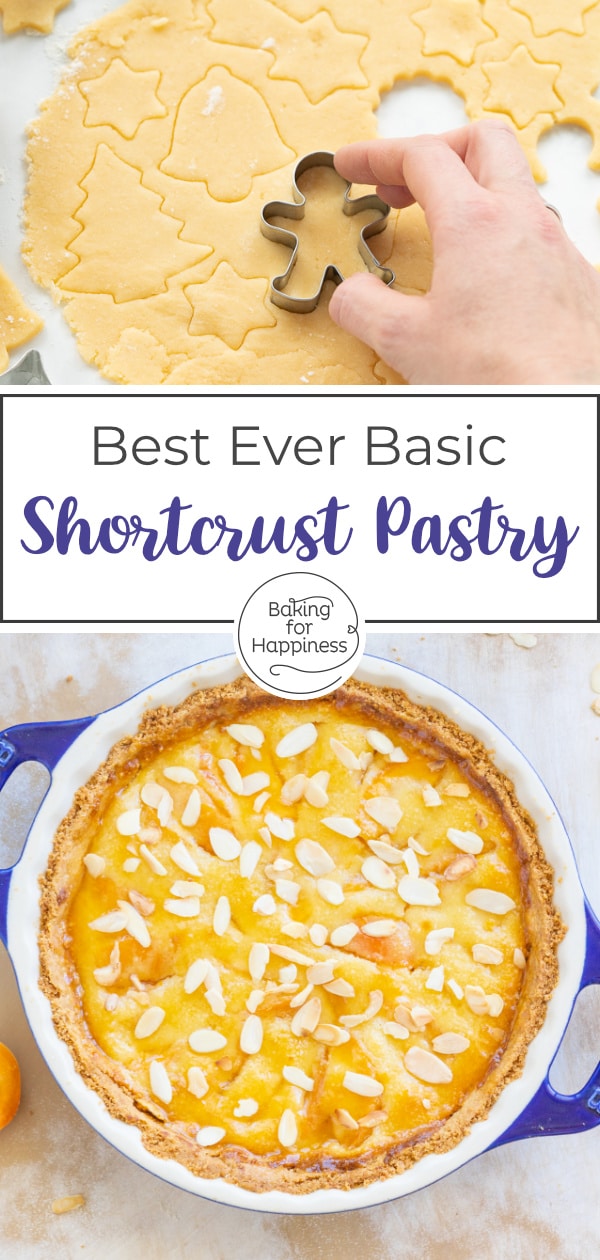 Variations
Among our recipes, you will find a lot of shortbread classics, from Christmas cookies to classic cheesecake, tarte au citron and sweet as well as savory quiches.
Nutrition
Nutrition Facts
Shortcrust Pastry
Amount Per Serving
Calories 133
Calories from Fat 63
% Daily Value*
Fat 7g11%
Cholesterol 29mg10%
Sodium 59mg3%
Potassium 20mg1%
Carbohydrates 16g5%
Protein 2g4%
Vitamin A 211IU4%
Calcium 6mg1%
Iron 1mg6%
* Percent Daily Values are based on a 2000 calorie diet.