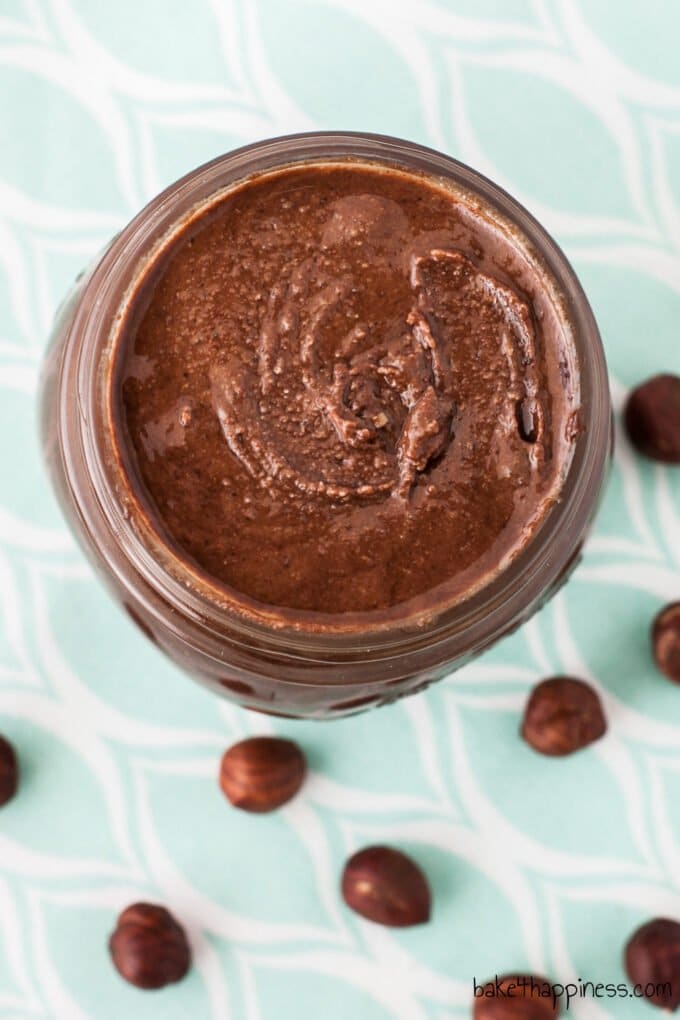 Creams made from hazelnuts, macadamias, cashew nuts or almonds are a great ingredient in many baking recipes, including vegan ones. Unfortunately, money is often a problem when you want to buy something like peanut butter. For all those who want to save a little and are interested in individual nut muse, I have a little tip from the kitchen today: Why not make almond paste and peanut butter yourself?
The nice thing about it is that you don't need a special peanut butter recipe or anything like that. Just a basic guide to nut puree, which can then be refined with all kinds of treats.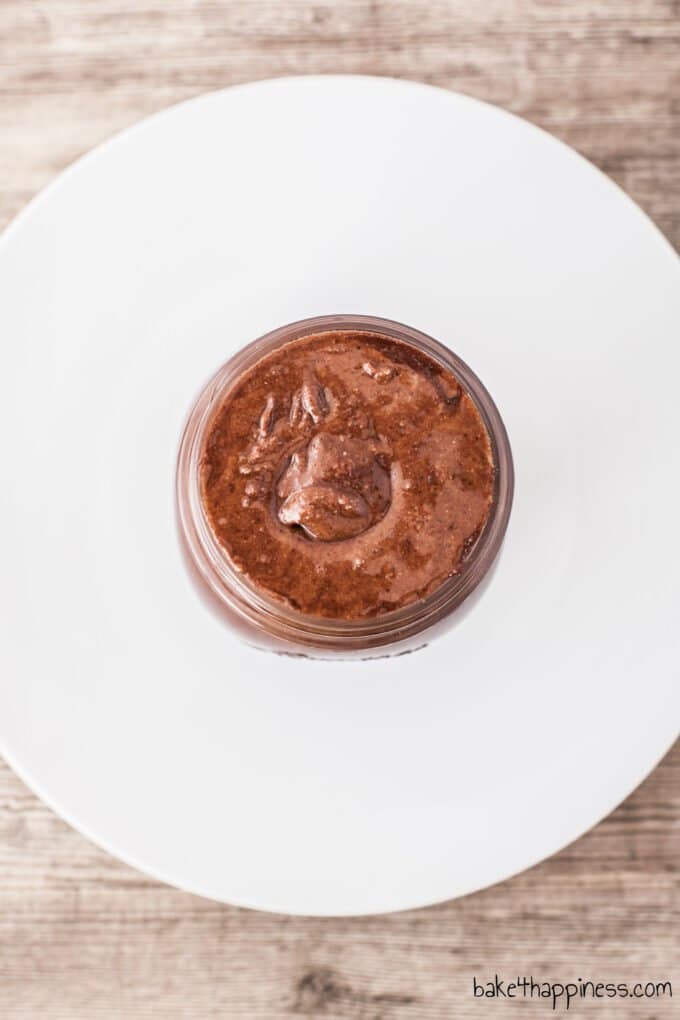 In a nutshell: The basic recipe really consists only of nuts, kernels or almonds. Nothing else, no sugar, no extra fat, no salt, and no flavors. Additives, some of which are found in purchased nut creams, are then automatically avoided. For a stronger taste of peanut butter or almond paste, I recommend roasting the nuts before processing or starting with the already roasted version from the grocery store. The task of pureeing and mixing the nuts is then done by a powerful (!) food processor. To improve the consistency of the homemade peanut butter, you should add some oil to the puree. Then comes the best part of the peanut butter recipe: refining!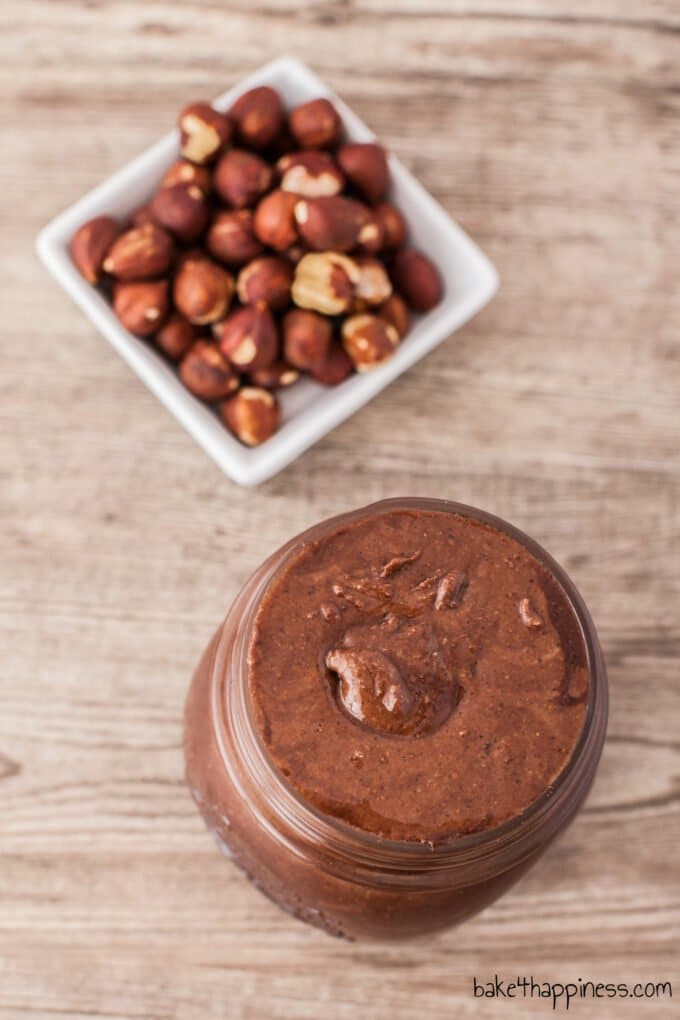 Check out my other similar recipes!
Peanut creams, almond purée, and co. are suitable for very different recipes. Of course, they can be used to make great peanut butter muffins (such as this variant with banana and coconut blossom sugar) or peanut butter cookies. You can melt them for a sinful peanut butter fudge or simply smear them on bread for a peanut butter sandwich. Or use it for spicy cooking, not only in Asian dishes. Spices, sweeteners and other "refiners" should, therefore, be based on what you want to do with the nut mashes. In principle, however, there are no limits to the imagination.
The simple basic recipe for peanut butter
Before I list a few ideas, here are the details of the making of peanut butter. I used my great Food Processor from Kitchenaid to puree it, which makes it really easy. Normal unsalted peanuts are first chopped nuts, then grated nuts, then a rather firm nut paste and then a cream. In between, you just have to scratch the nuts from the side every now and then, so that they are all chopped and pureed evenly.
Unfortunately, such a strong food processor as Kitchenaid's is not a bargain; but with another powerful food processor, blender or blender it should also work. Somehow I find the following step-by-step photos of the Kitchenaid Food Processor fascinating 😉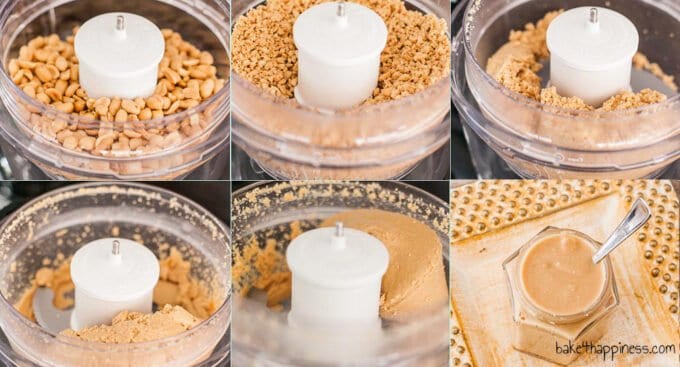 After pureeing, it's time for the finishing touches - with oil, a little salt, and sweeteners as you like. You can add honey to the peanut cream, but also cane sugar, sweetener, dextrose or maple syrup. The nutritional values are absolutely in your own hands. From the Low Carb peanut butter to the really sweet peanut cream as a spread everything is possible.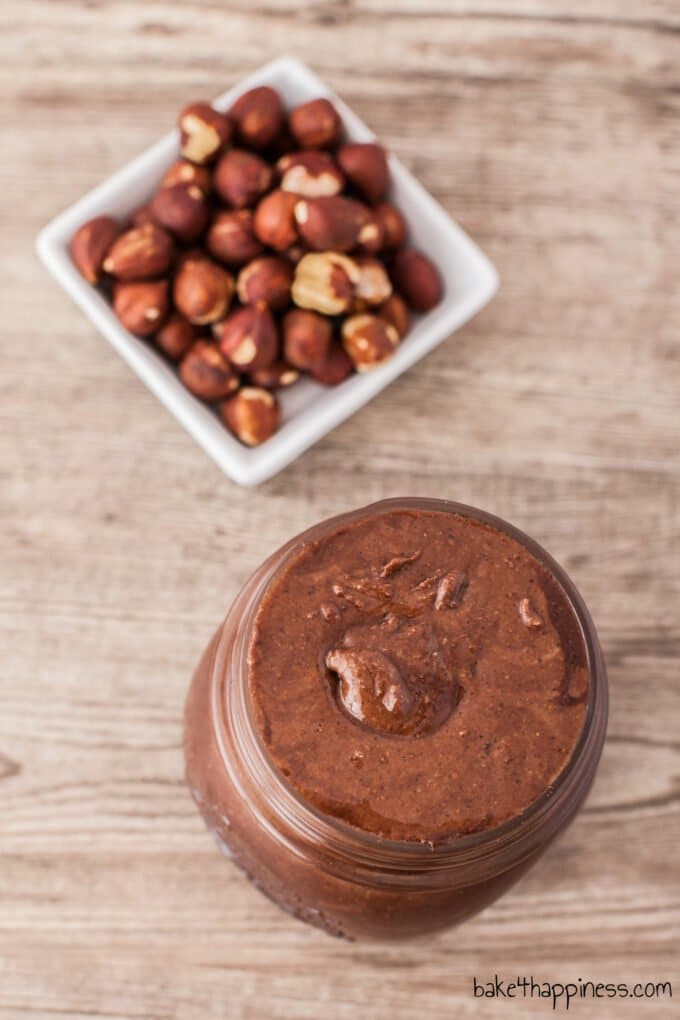 There are endless possibilities for flavoring. I myself am an absolute cinnamon lover. That makes it a bit Christmassy. For chocolate peanut butter you can simply add some cocoa powder to the mass. For savory dishes, lemongrass and chili, for example, are delicious. Enjoy experimenting!
Recipe Card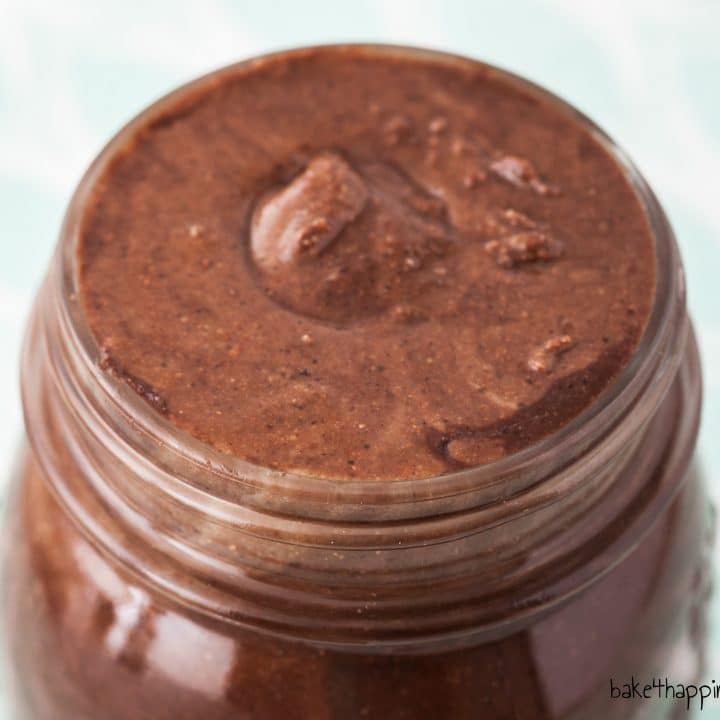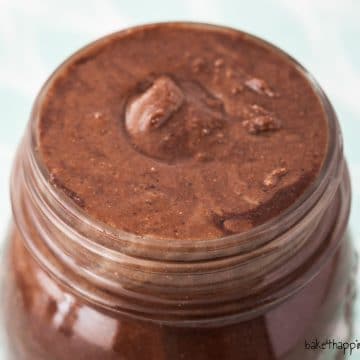 Print Recipe
Click on the stars to rate the recipe
Peanut butter and almond paste
With this simple basic recipe, you can turn nuts, seeds like cashew and macadamias or almonds into delicious creams in no time.
Ingredients
400

grams

(

3

cups

)

nuts

,

seeds or almonds without salt

3-5

tablespoon

oil

,

depending on desired consistency

1-2

pinches

salt

2-6

tablespoon

sweetener

,

as desired, e.g. honey or cane sugar

spices

,

e.g. cinnamon, cocoa, chili
Instructions
First roast the nuts, seeds or almonds if you have not already bought a roasted version. Place the nuts on a baking tray lined with baking paper and place it in the oven at 350°F top and bottom heat for about 8 minutes. The nuts then begin to smell really good. Take care that they don't get too dark!

Pour the nuts into a Food Processor or powerful mixer. Chop, mix and puree in several stages; in between, use a spoon or dough scraper to scrape together all the nuts so that nothing gets stuck on the sides.

The nuts are first chopped, then ground, then paste and then pureed. To refine, add a few tablespoons of neutral oil, sweeteners, and spices at the end, depending on the intended use and taste. Fill into clean glasses.