Extremely easy and quickly made, wonderfully versatile, and delicious: These flourless Low-Carb Keto crackers without yeast, gluten or other ingredients are the ultimate low carb snack.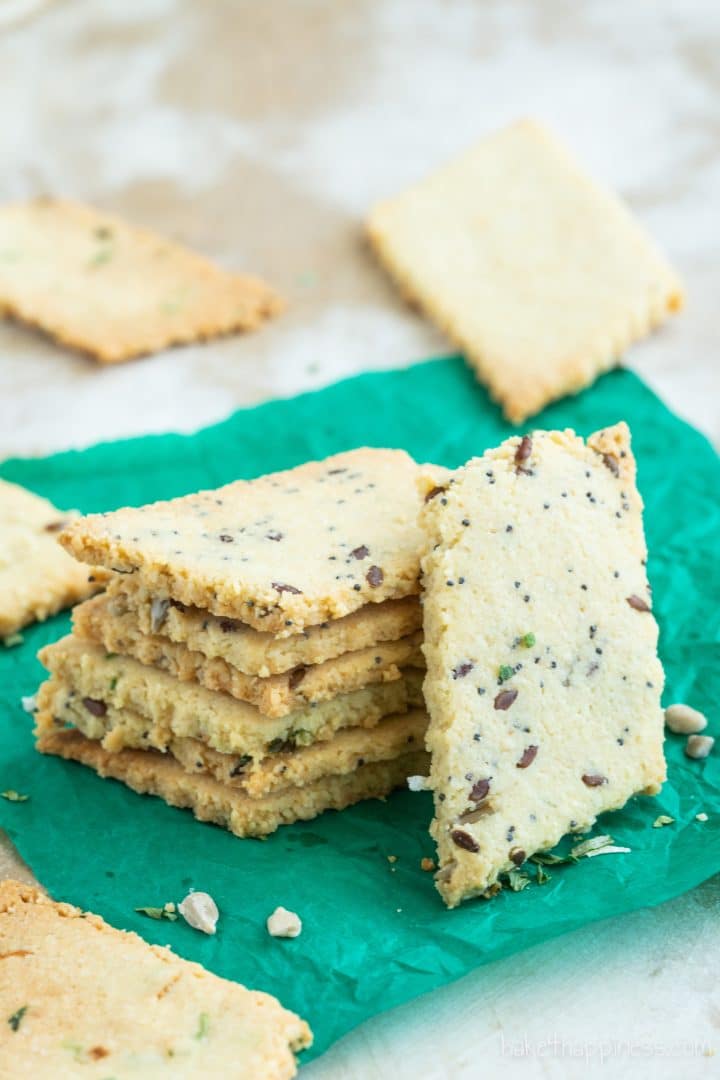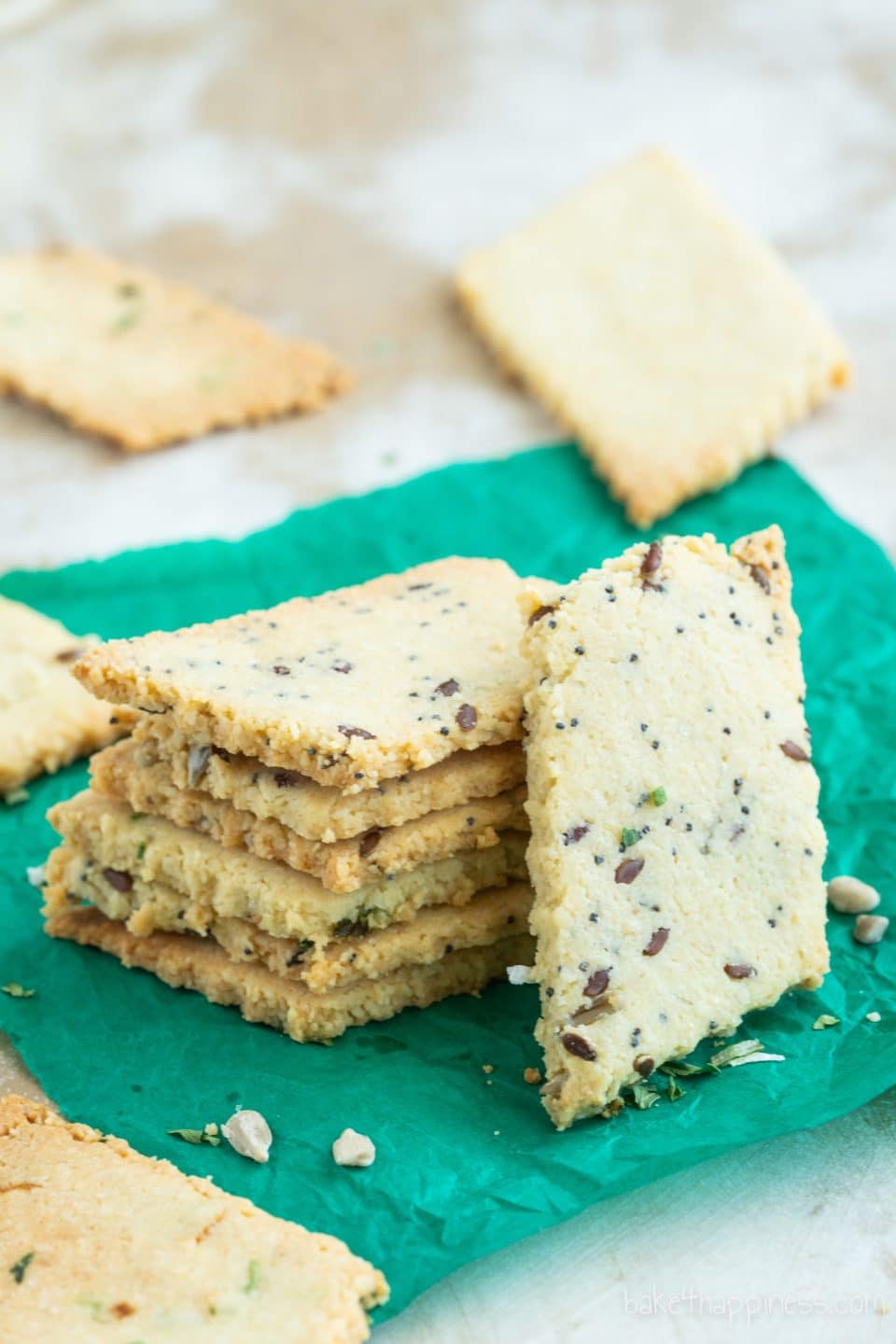 This is another fantastic low carb recipe that also appeals to people who do not usually eat a low-carb diet: These crackers with no flour, wheat, sugar, gluten, and co. are not only extremely quick to make. They also taste truly great. 3 ingredients, 5 minutes preparation, done!
Jump to: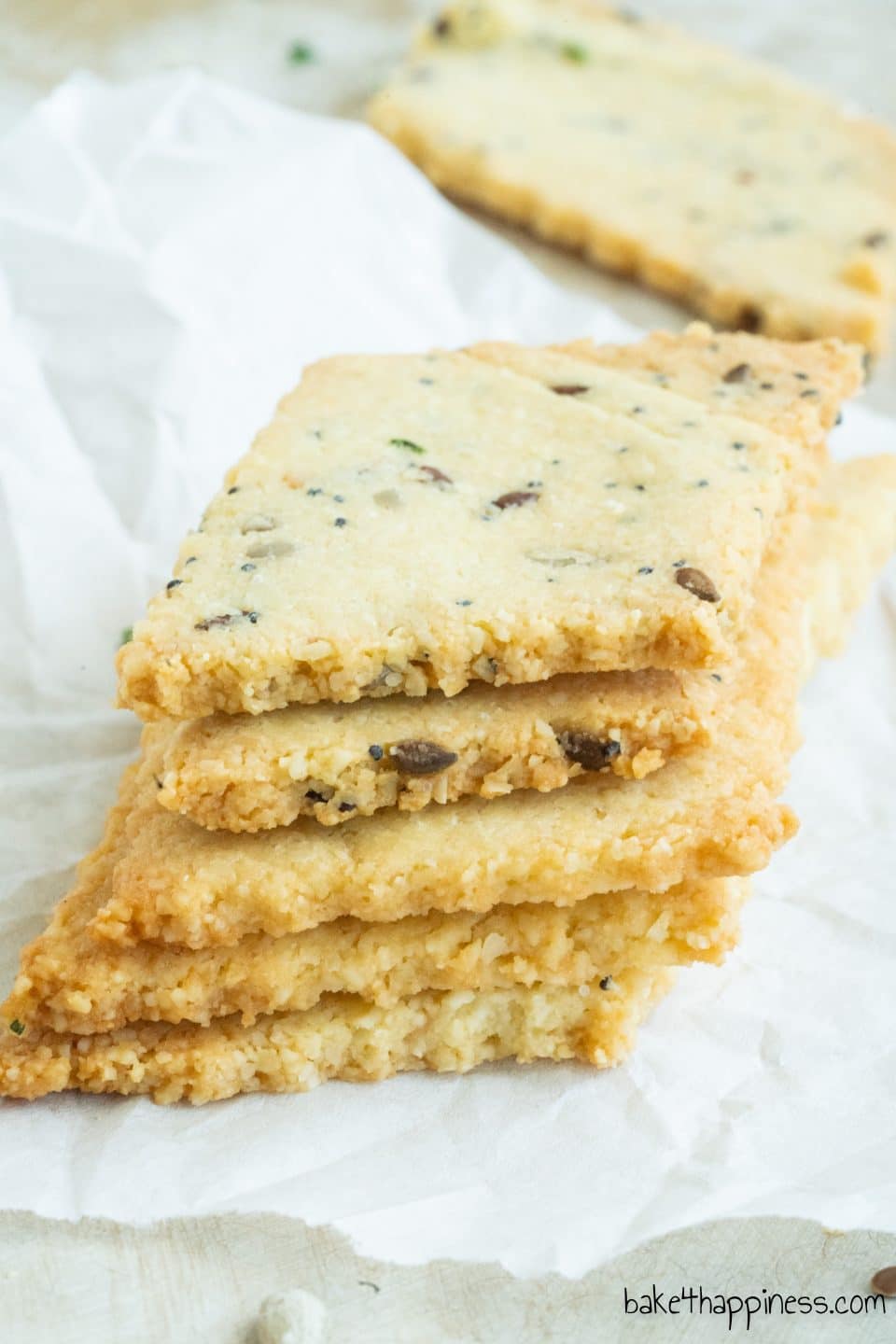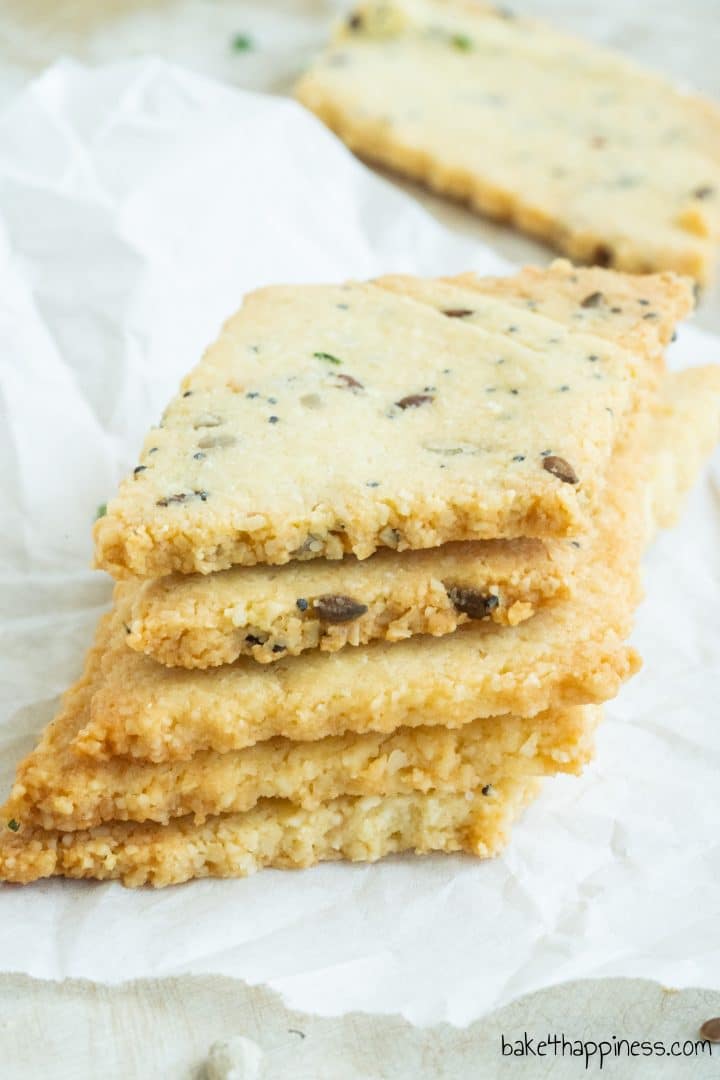 Instructions
Our recipe for the keto low carb crackers is really simple: you mix ground almonds, an egg, and some butter. This basic dough can be refined as you wish. We love the low carb crackers very much with sea salt and herbs. But you can also add seeds and herbs. How about sesame, poppy seeds, sunflower seeds, and linseeds?
Taste
Of course, the gluten-free crackers with no flour taste a bit different than normal snacks, such as the spelt crackers or the cheese sticks. For example, they are not quite as crunchy (which is due to the lack of gluten). But still - quite honestly - delicious!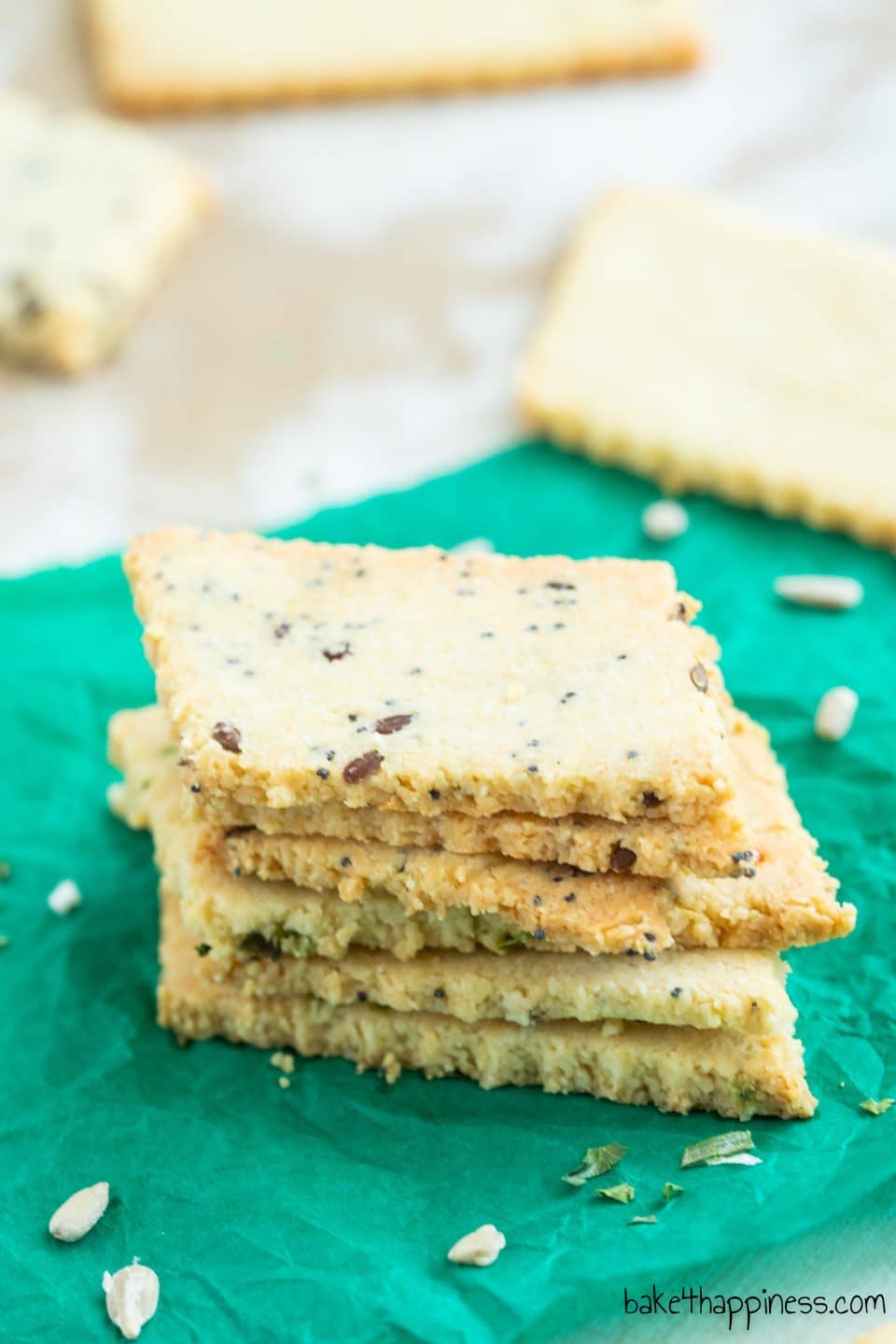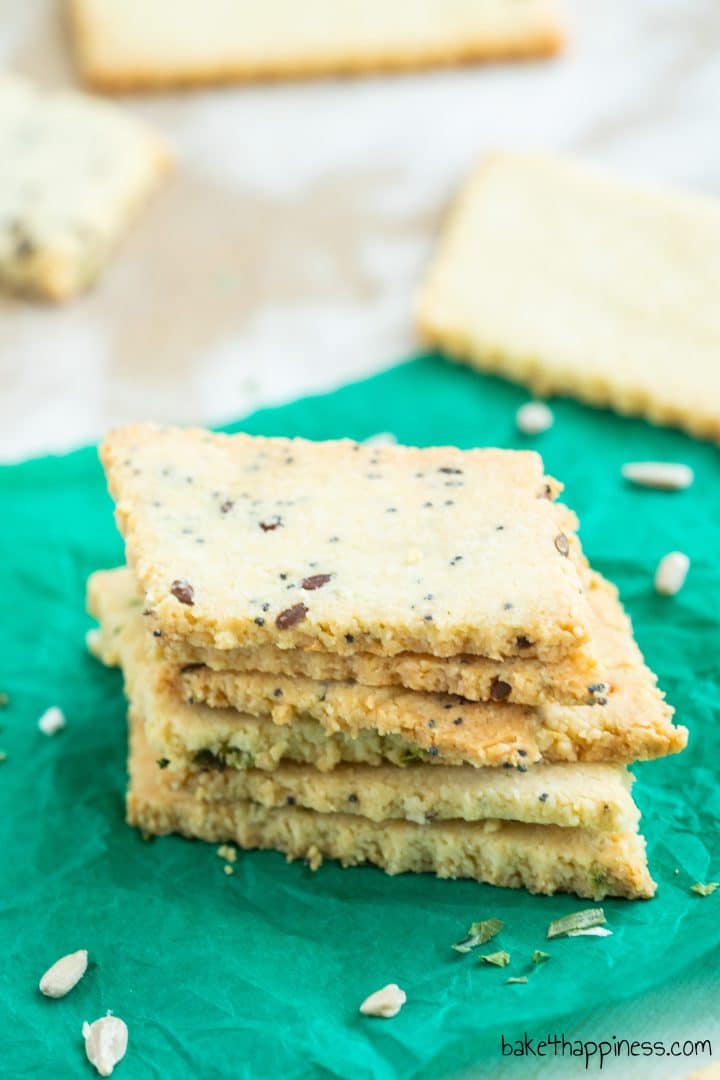 For those of you who have celiac disease or are on a ketogenic diet, these are simply great crackers without carbohydrates, wheat, and more. Try out the recipe - it's quick and easy. I can't wait to hear your comments on my low carb cracker recipe below!
Recipe Card
Combinations
These crackers are a great low carb snack to go, but also a special side dish for cheese and vegetable sticks. And even our kids enjoy them. For them, I sometimes make a mild sweet variation, flavored with vanilla and cinnamon. Of course, they don't care that the 3 ingredients are cracker low carb.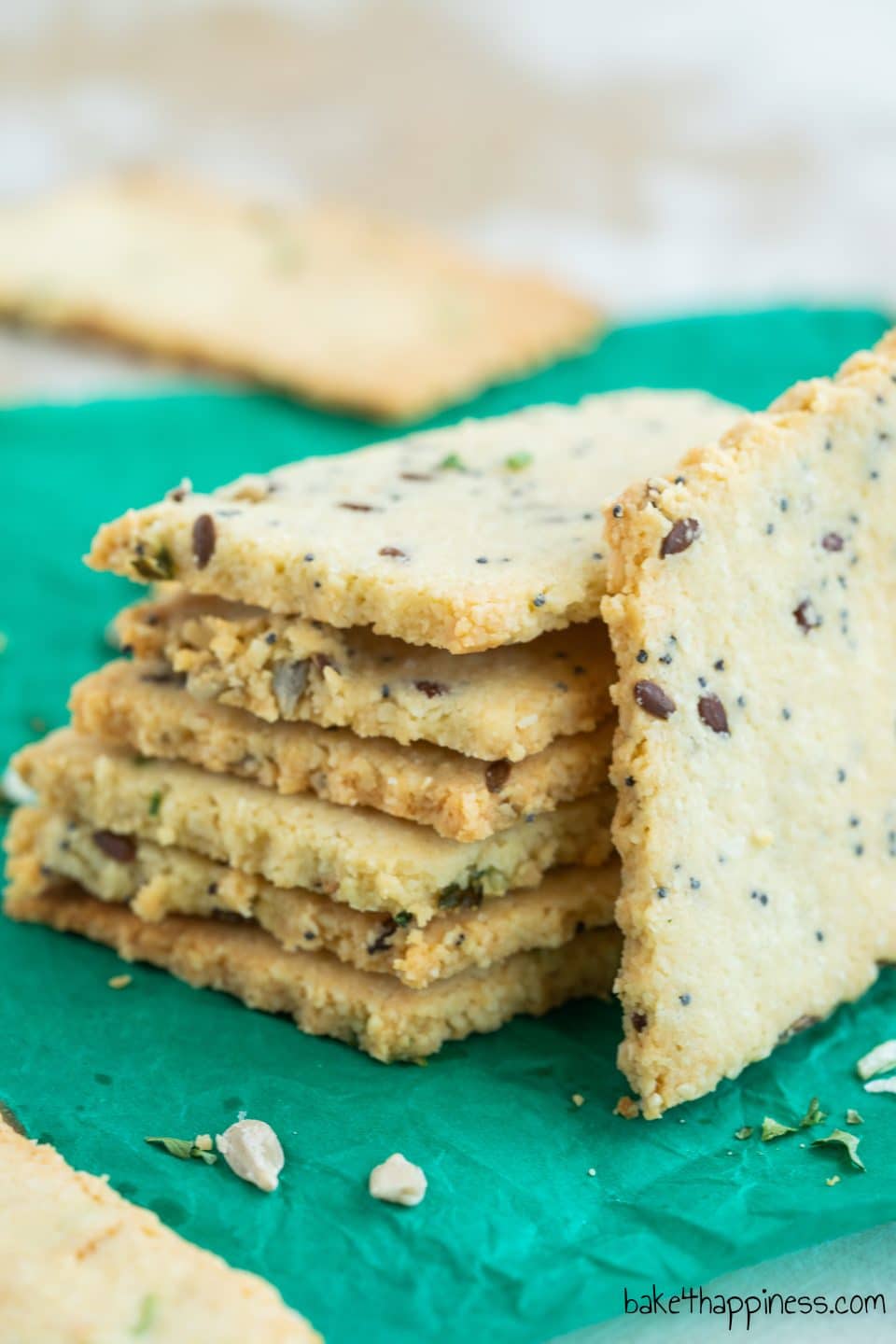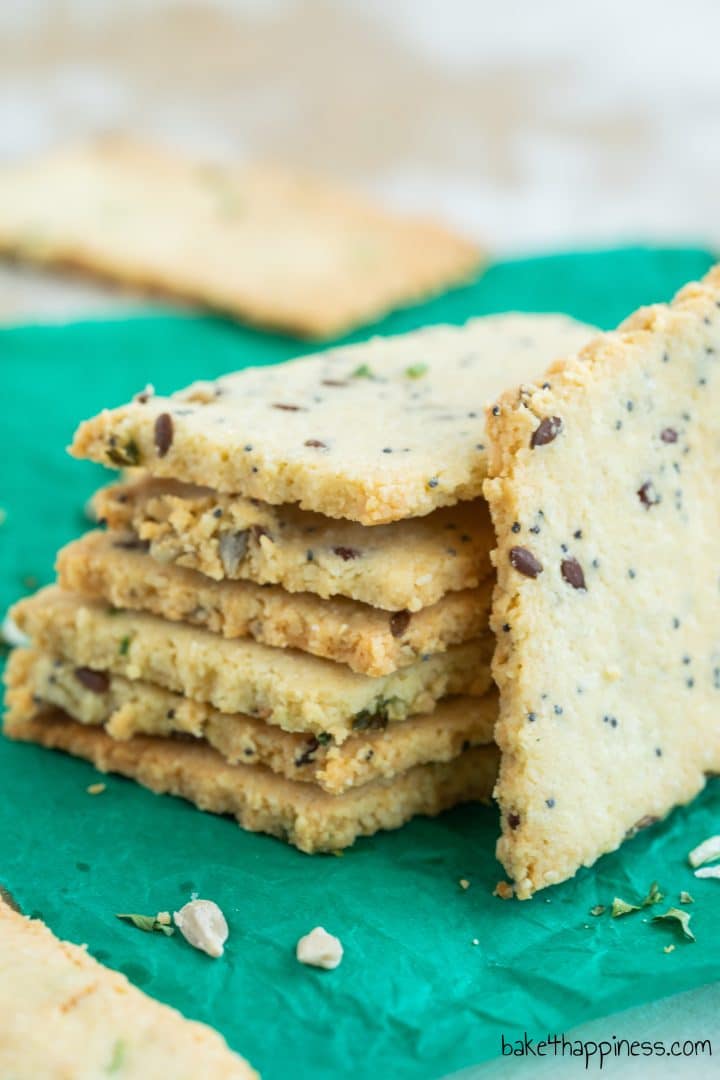 Variations
I usually bake the keto crackers from blanched, ground almonds. But they can also be made with natural almonds, hazelnuts or walnuts.
Depending on how thin you roll them out, they become a little softer or crispier.
For a sweet alternative simply add some xylitol, vanilla, cinnamon or similar to the dough.
Storage
The crackers are well suited to be kept. Just put them into a tin can or something similar, and they will stay fresh for several days.