Homemade marzipan is not only delicious but also wonderfully versatile. With this recipe, the classic is just as possible as healthy alternatives from low carb to honey.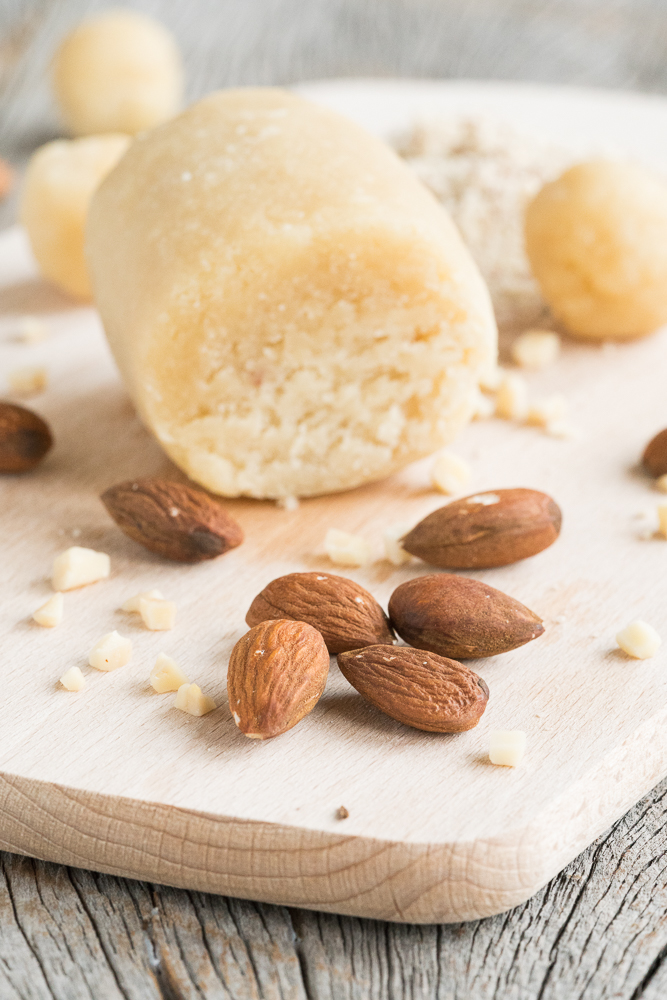 Making marzipan yourself is really easy. With a good marzipan recipe, production is quick and child's play. And so that there is something for everyone, I have tested both the classic and healthier alternatives.
This way you can make one of the most essential ingredients of Christmas baking in a new and individual way over and over again.
Jump to:
Taste and Occasion
For some years now, we have only rarely bought marzipan. Instead, we just made the delicious Christmas treat at home. The advantage is obvious: You can decide for yourself how sweet the almond paste should be and what flavors it should taste like.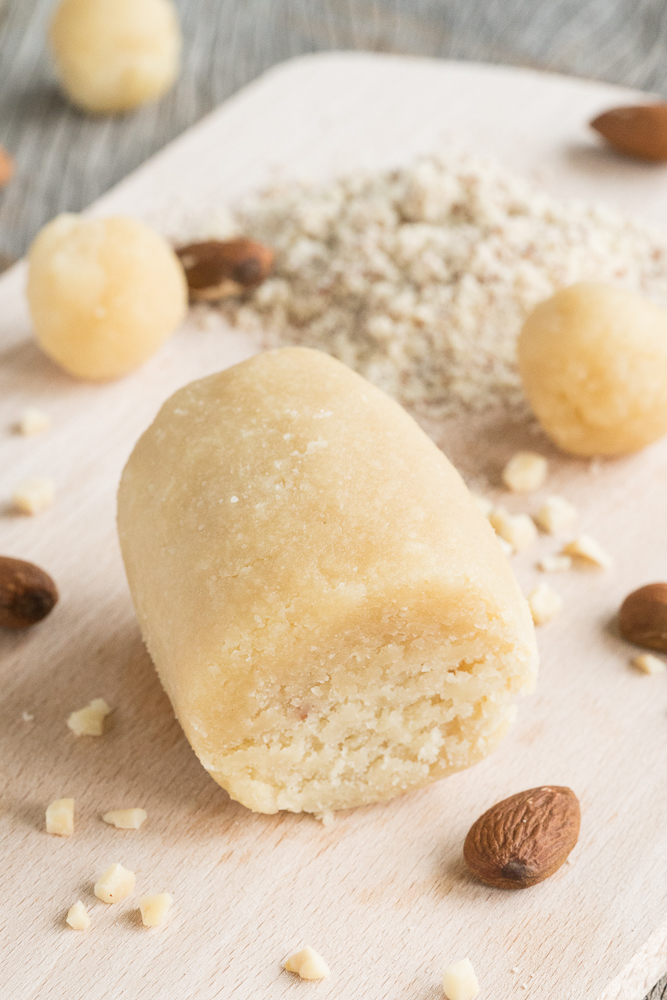 Ingredients
In general, marzipan consists of blanched almonds, sugar, rose water and possibly bitter almond oil. In industrial production, the ingredients are usually heated and stirred well until the marzipan has the desired consistency and taste. But how can you prepare marzipan paste at home without special equipment?
For me, after many series of tests 😉, it makes no difference whether you prepare the almond paste warm on the stove or whether you simply knead the ingredients cold. That means: Even the quick marzipan production with already ground almonds and your hands works perfectly.
Kneading the mass until it is smooth is ultimately the key. In the beginning, you may indeed have the feeling that everything is much too dry and crumbly.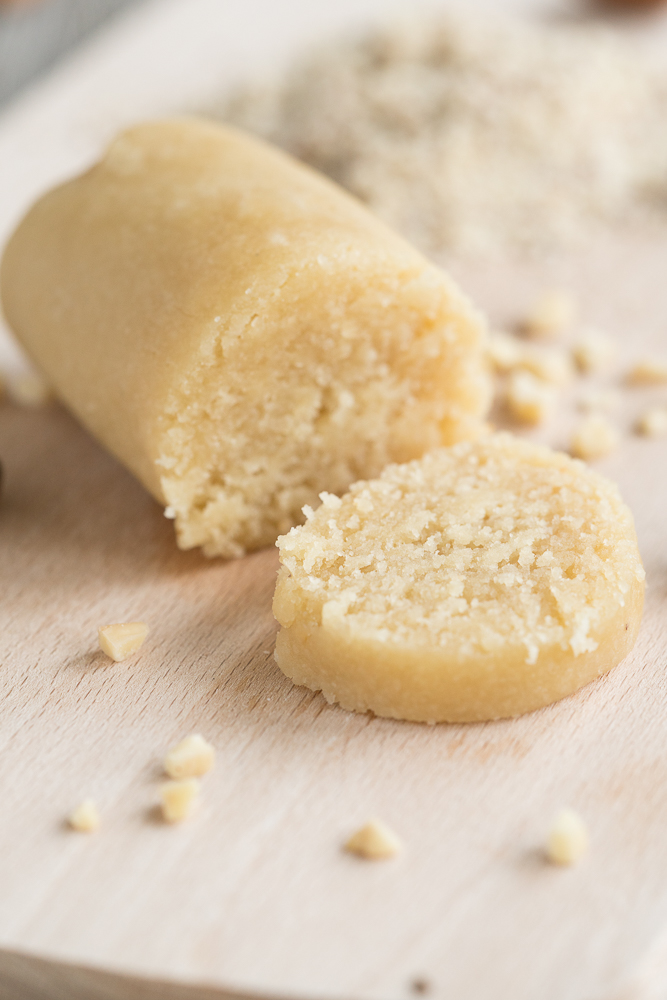 How to make Marzipan at home
There is a slight difference between marzipan and raw marzipan. The classic marzipan paste recipe consists of 2 parts of almonds and one part of sugar. Important to know: When a recipe mentions raw paste, it is not the same as easy "marzipan". For the latter, the raw paste is kneaded with additional powdered sugar.
Check out my other similar recipes!
For domestic use, however, these definitions and differences in quality are often irrelevant. In my experience, you can use 50-90 grams of sugar per 100 grams of almonds. Depending on whether the result should be suitable for nibbling, baking or rolling out.
Do you like it classic? Or do you prefer marzipan with honey instead of sugar, low carb without sugar, the healthy clean eating version with coconut blossom sugar or fructose-free marzipan with rice syrup? All varieties tasted great! The preparation is very similar.
Classic marzipan recipe with powdered sugar
The basic recipe is based on powdered sugar and almonds. Of course, you can buy these as whole kernels, pour boiling water over them, peel off the skin and then grind them yourself.
However, it is quicker to buy already grated almonds and put them in the kitchen chopper again to make them even finer. Depending on the method of preparation, you will need more or less liquid, such as rose water. Already ground almonds purchased tend to be drier.
I like the homemade honey version even better than the classic alternative. It is a little less sweet and has its own unique aroma. Since the sweetener is creamy, the almond paste becomes smooth faster and you need relatively little rose water.
The same principle can be used to make healthier marzipan with coconut blossom sugar; I use coconut blossom syrup for this. Rice syrup is suitable for an alternative low in fructose.
Making low carb marzipan without sugar
The Low Carb version is perfect for those who eat a low carbohydrate or sugar-free diet. To make a mass without sugar yourself, you can use powdered xucker, finely ground erythritol or xylitol. If you like, you can also use sweetener-based sweeteners or stevia.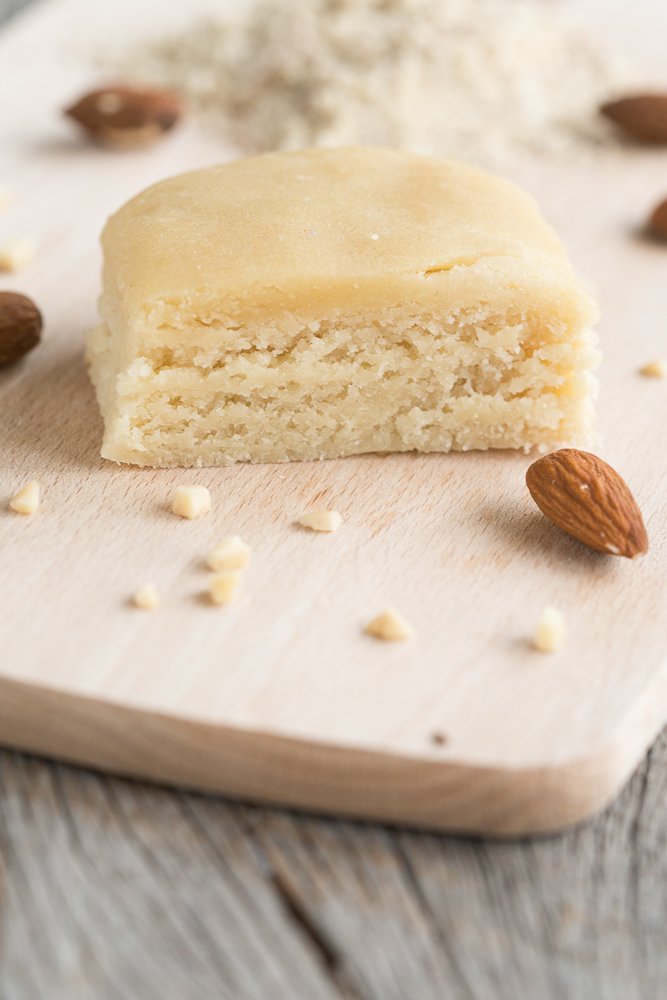 Top Tip
If you don't need the marzipan as a raw mass for baking, but want to nibble on it, for example, you can use up to 100g powdered sugar.
Recipe Card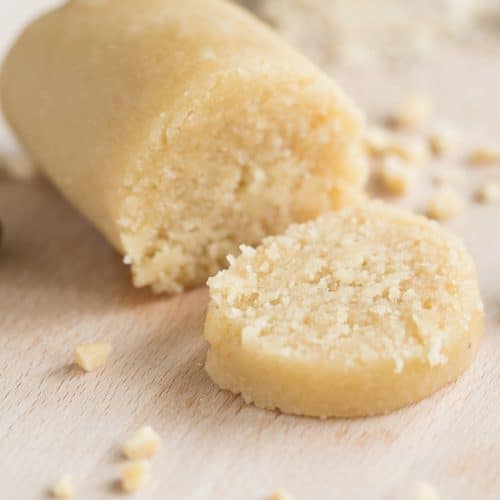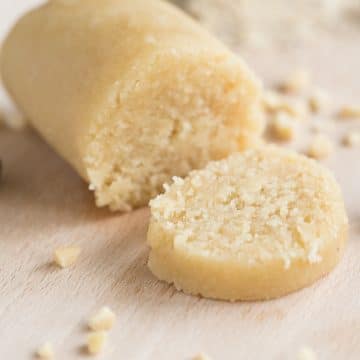 Print Recipe
Click on the stars to rate the recipe
How to make Marzipan at home
Easy basic recipe for lightning-fast marzipan paste. The recipe can be used to make classic marzipan with powdered sugar, marzipan with honey and low-carb marzipan without sugar.
Ingredients
Classic Marzipan
120

gram

(

0.8

cups

)

almonds

,

blanched and very finely ground

70

grams

(

0.6

cups

)

powdered sugar

10

grams

(

0.4

oz

)

rose water

,

Quantity as needed

5

drops

bitter almond oil

,

Quantity as required
Low Carb Marzipan
120

gram

(

0.8

cups

)

almonds

,

blanched and very finely ground

70

grams

(

0.6

cups

)

powdered xucker

,

ground erythritol / xylitol

10

grams

(

0.4

oz

)

rose water

5

drops

bitter almond oil
Honey Marzipan
120

gram

(

0.8

cups

)

almonds

,

blanched and very finely ground

50

grams

(

1.8

oz

)

honey

10

grams

(

0.4

oz

)

rose water

5

drops

bitter almond oil
Instructions
Mix the almonds with the powdered sugar or xucker or honey. Gradually add the bitter almond oil and rose water and knead all ingredients with your hands for a few minutes until the mixture is smooth.

Form marzipan into a roll, wrap in cling film and store in an airtight container in the refrigerator.
Notes
Already ground almonds are drier than freshly ground ones. If the almond paste is still too dry or crumbly after kneading, add 0.5 tsp. water and a little more rose water to taste.

Alternatively, you can also prepare the marzipan warm. To do this, place all the ingredients in a small pot, heat it up at low heat and stir well with a wooden spoon for a few minutes.
Variations
For the sugar-free marzipan, 1.5 tablespoons of powdered sweetness or a little stevia are suitable in addition to powdered xucker.
For fructose-free version, it is easy to prepare the full-fledged alternative, but with rice syrup instead of honey.
If you want a Clean Eating variation you can also use coconut blossom sugar instead of honey, preferably in the form of coconut blossom syrup.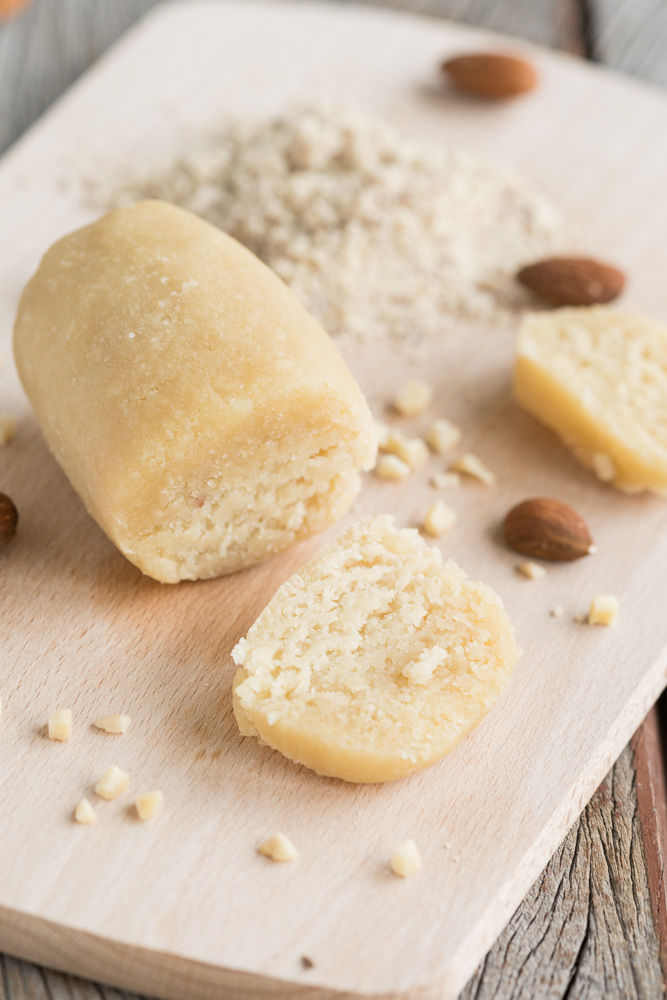 Similar Recipes
Getting in the mood for Christmas season? Well, how about some easy Christmas biscuits or Original German Gingerbread Elisenlebkuchen?
Nutrition
Nutrition Facts
How to make Marzipan at home
Amount Per Serving
Calories 1007
Calories from Fat 576
% Daily Value*
Fat 64g98%
Sodium 3mg0%
Potassium 846mg24%
Carbohydrates 96g32%
Protein 25g50%
Calcium 317mg32%
Iron 4mg22%
* Percent Daily Values are based on a 2000 calorie diet.